How to Migrate Data to CSV?
With the Migration Wizard, you can export your project records to a CSV file in several simple steps. To carry out the data migration, you need first to set it up. Here's how you can do it.
1. Create an account on app.relokia.com or sign in if you already have one.
2. Click Start new migration.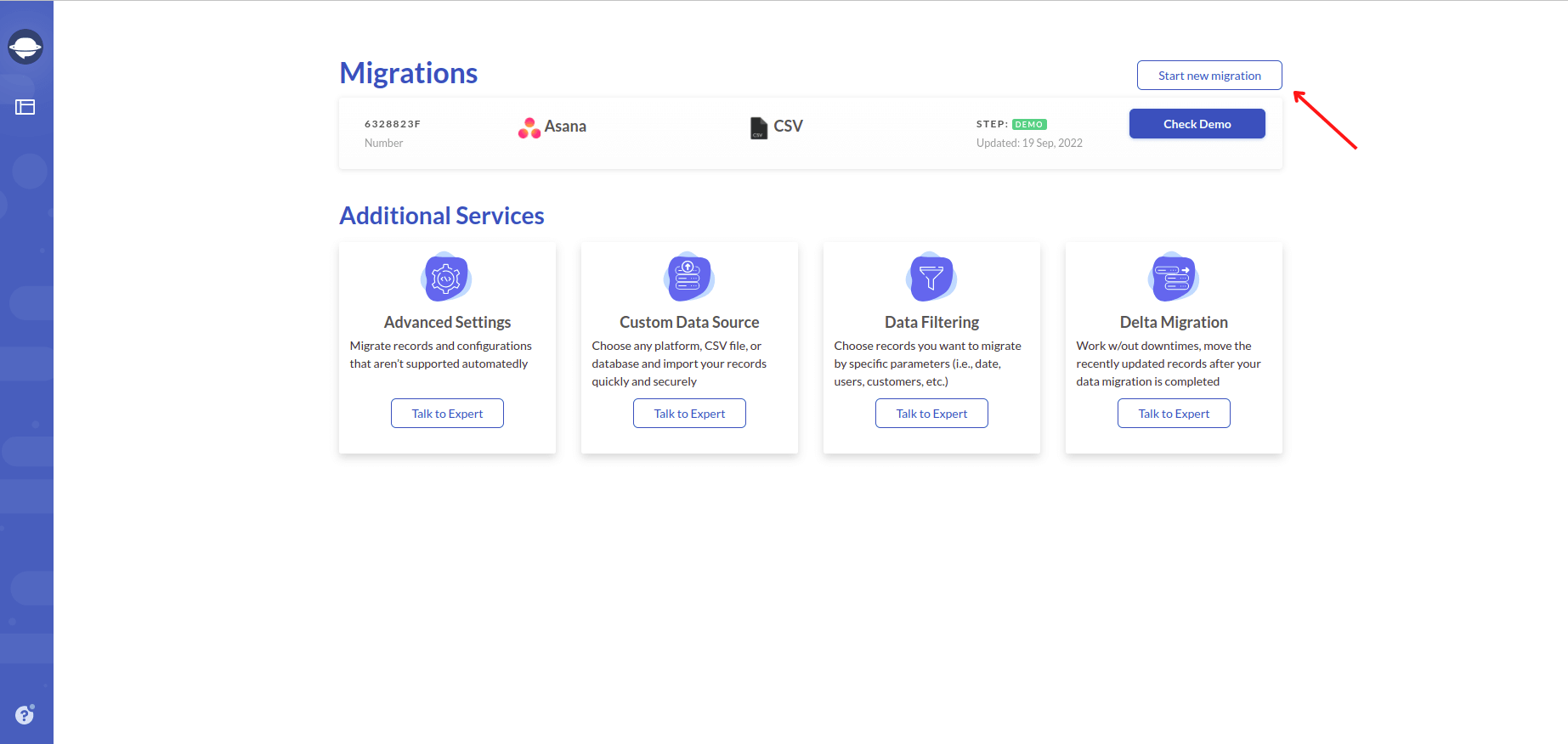 3. Click Setup a new migration.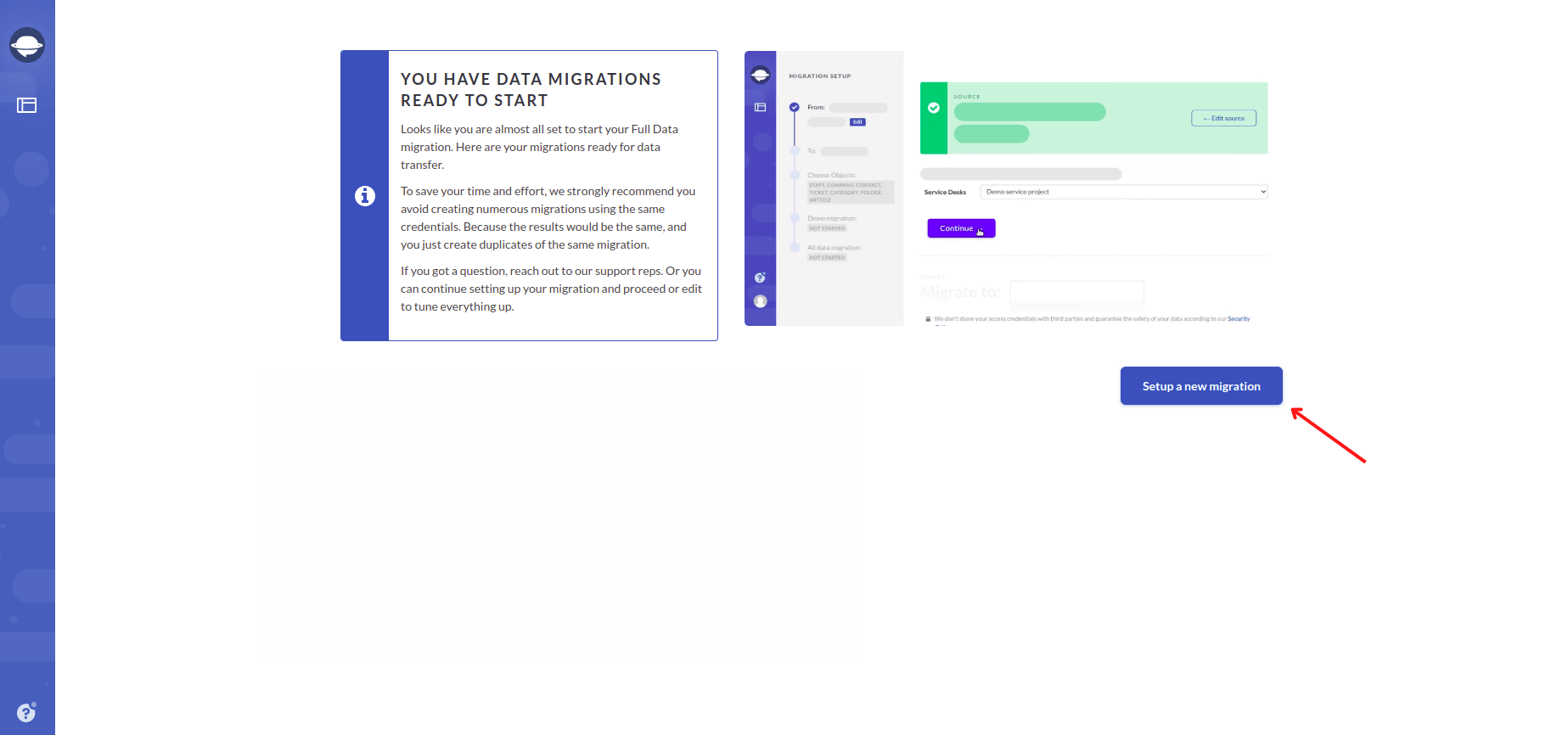 4. Select the project management system you want to export data from.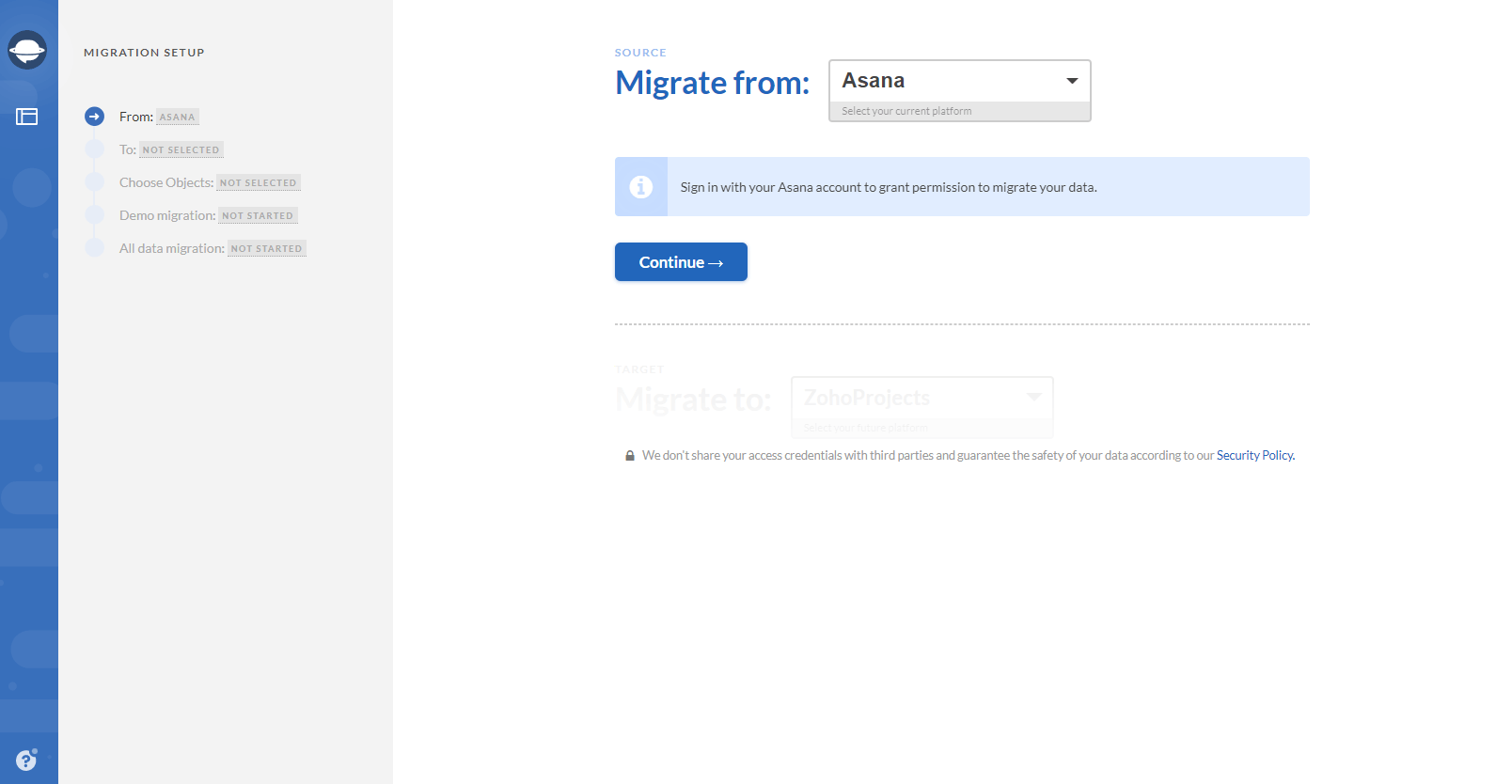 5. Select CSV as your destination and click Continue.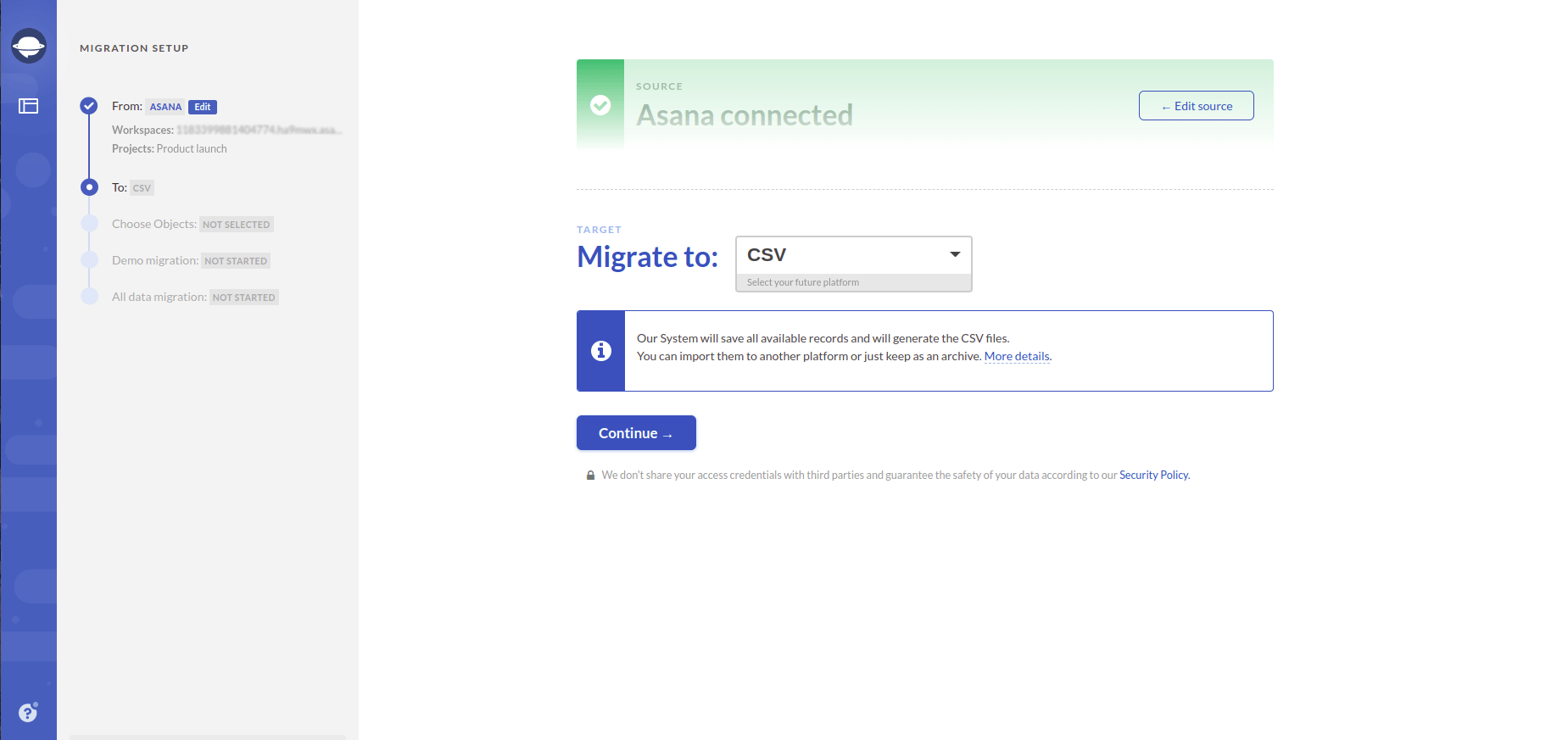 6. Choose the records to export by checking the boxes next to each.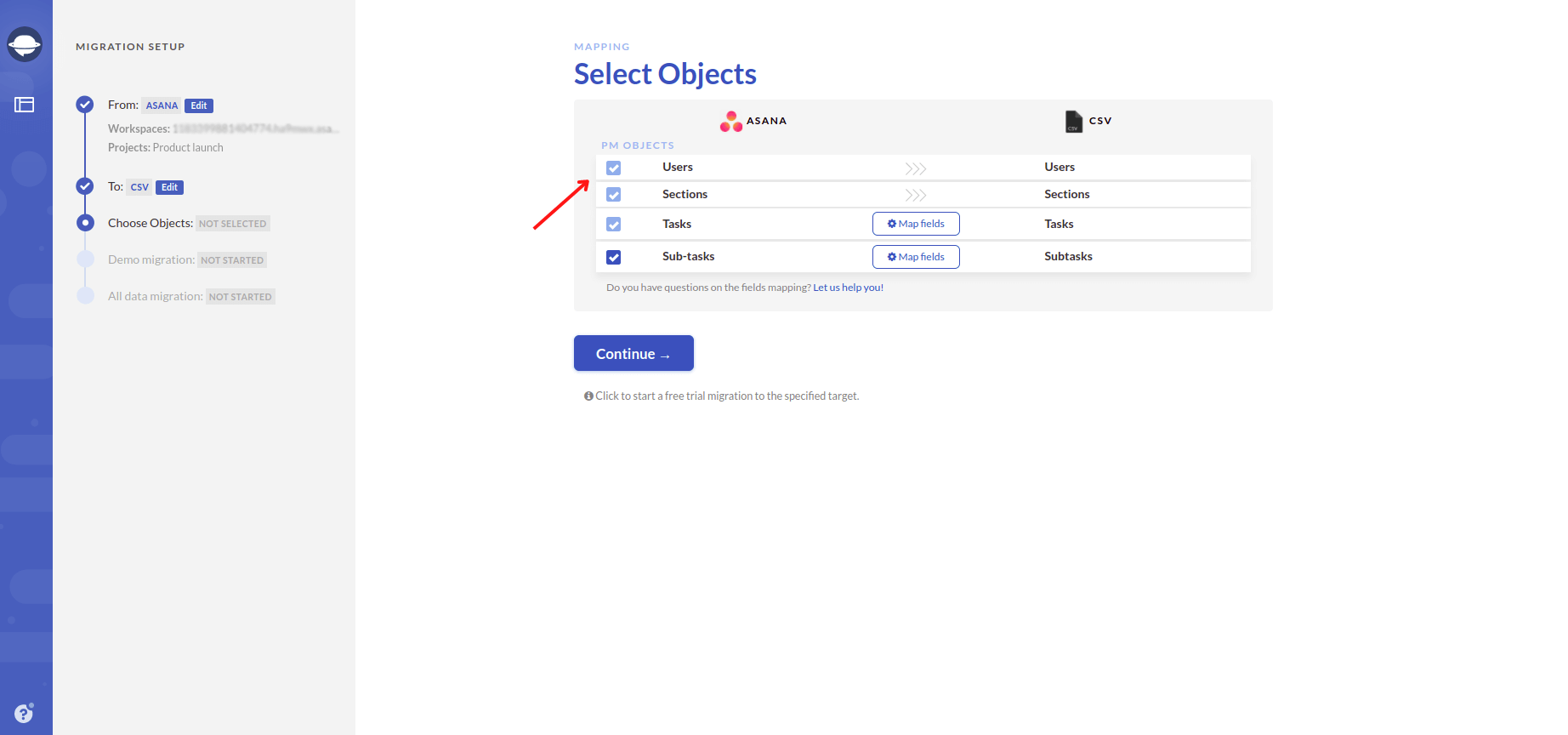 When ticking the Task and SubTask boxes, you'll be asked to map status fields.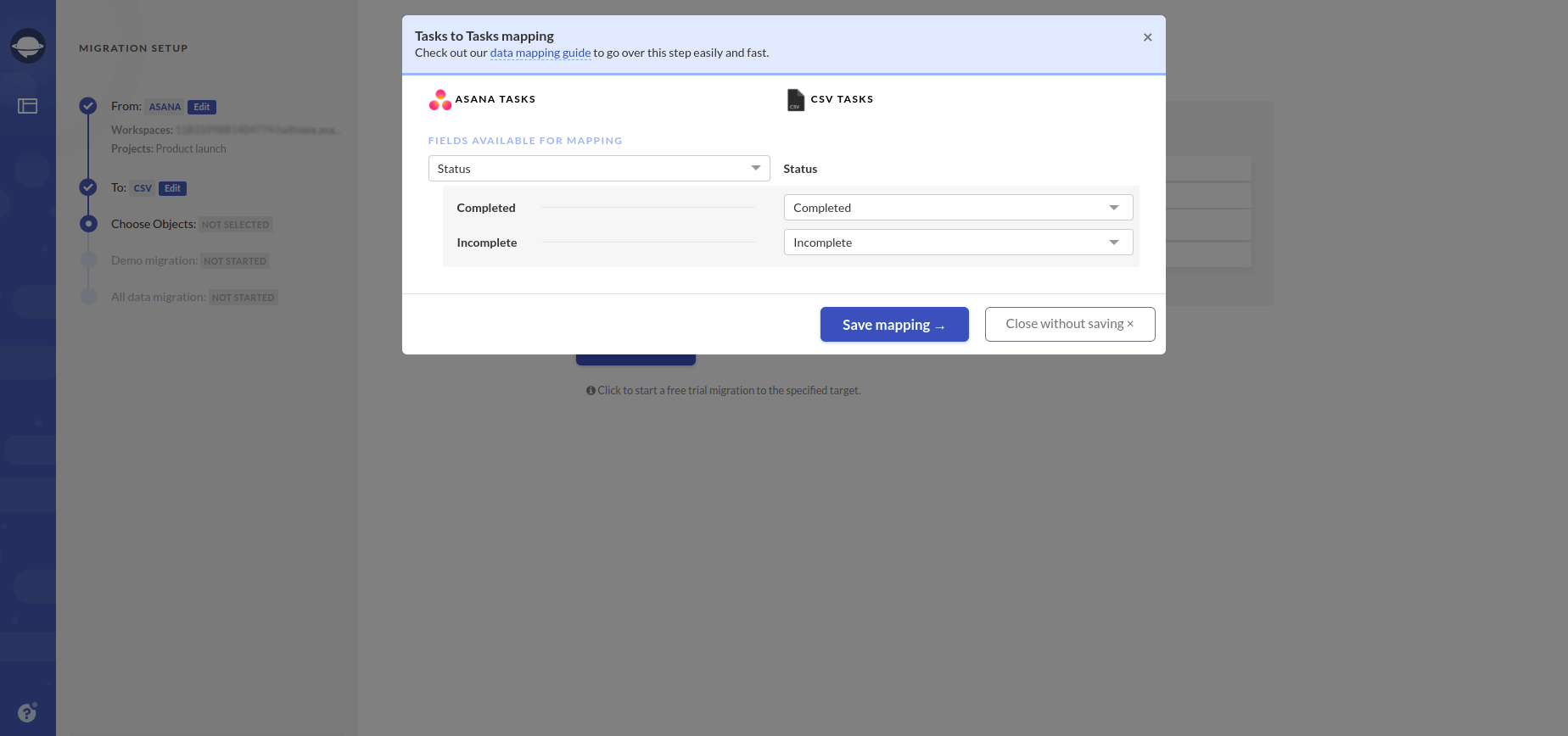 7. Save the mapping and click Continue to start the Demo export.
8. During the export, Migration Wizard will generate four archives with Demo results. These are User, Section, Task, and SubTask.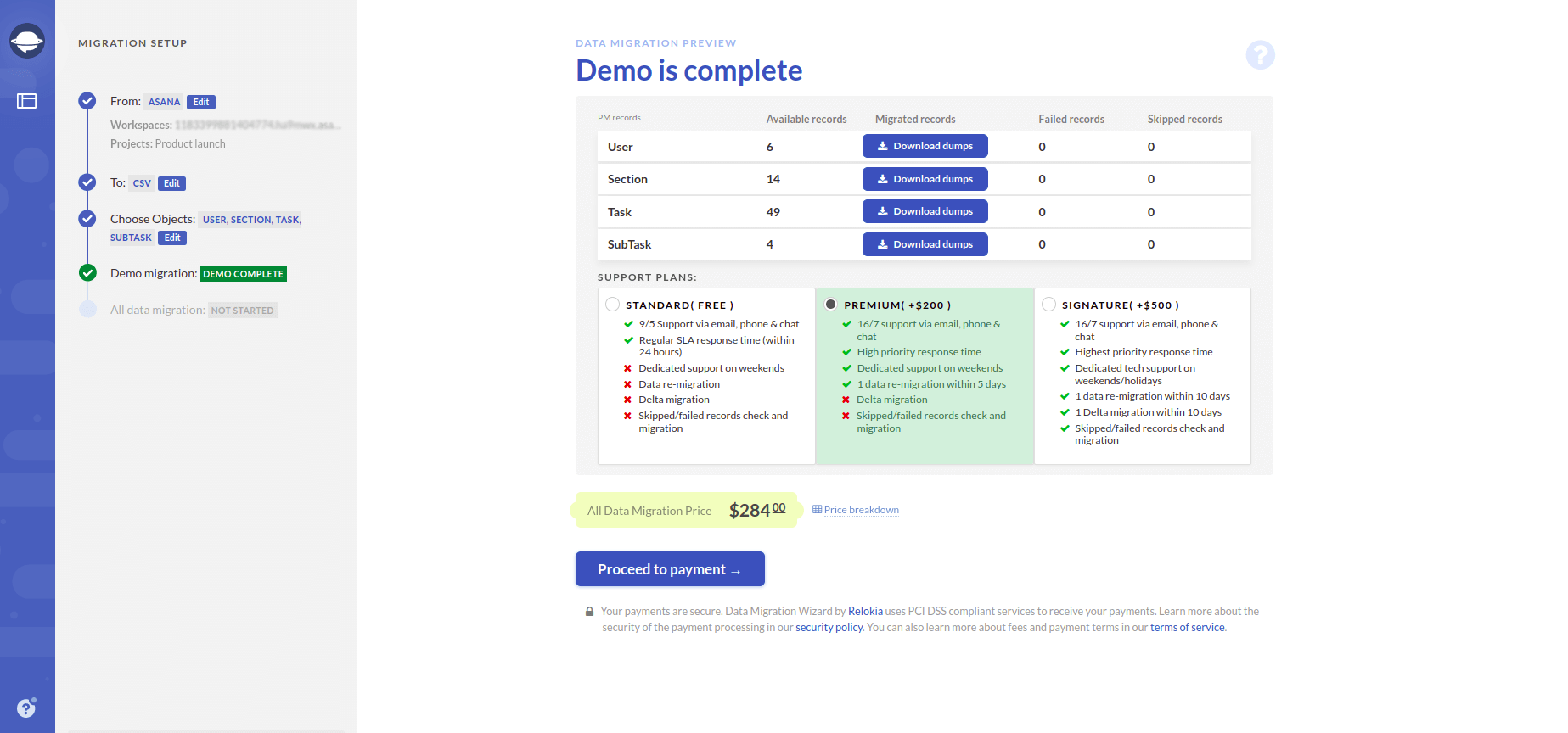 Click Download dumps next to each entity and carefully examine the files. Check if the formatting is correct and if all necessary records are there. If the results look good, you can launch the Full Data Migration.
Your Actions During the Full Data Migration
You can close the tab and let the migration run by itself. Once it's complete, you'll get an email notification. Alternatively, you can sign in to your account and check the progress there from time to time.
Your Actions After the Full Data Migration
Once the Full Data Export is complete, you can download the final files by clicking the Download dumps buttons.