Do you consider switching from your current project management platform to Monday, but the upcoming data import is holding you back? Well, the process is not as difficult as it might seem when performed with the Relokia team.
Check this detailed instruction on how to perform Monday data import and start using your new platform right away.
What is the Monday platform
Well, Monday is a project management tool that will come in handy when planning, tracking or delivering the work of your team. Among Monday's benefits are a high degree of customization, broad integration system, user-friendly interface, and other things.
With the Monday platform, you'll be able to both analyze your data and plan your team's work in an effective way. So, Monday could become an all-in-one solution for those who are looking for a visual and simple in-use project management platform.
What data you can import to Monday
When migrating from any other project management platform from the list of Supported Platforms to Monday, you can import the following data:
Tasks
Groups for Tasks
Task Comments
Task Attachments
Custom Fields for Tasks
Users (you'll have to create them before initiating the migration process)
So, the list of data you can transfer to Monday is rather broad. On top of that, if you'd like to import anything else or customize the Monday data migration process according to your needs, contact our support team and discuss the possibility of your Monday data import customization with them. This way, our technical experts will look for a solution that will match your needs.
How to start your Monday data migration
After having decided what data to import into Monday, check how to start the migration process. Go through the following instruction on how to set up your Monday data migration:
1. Open the Migration Wizard webpage, sign up or log in to your account, and press the "Start Migration" button.
2. Connect your source platform to the Migration Wizard tool by typing in the needed credentials.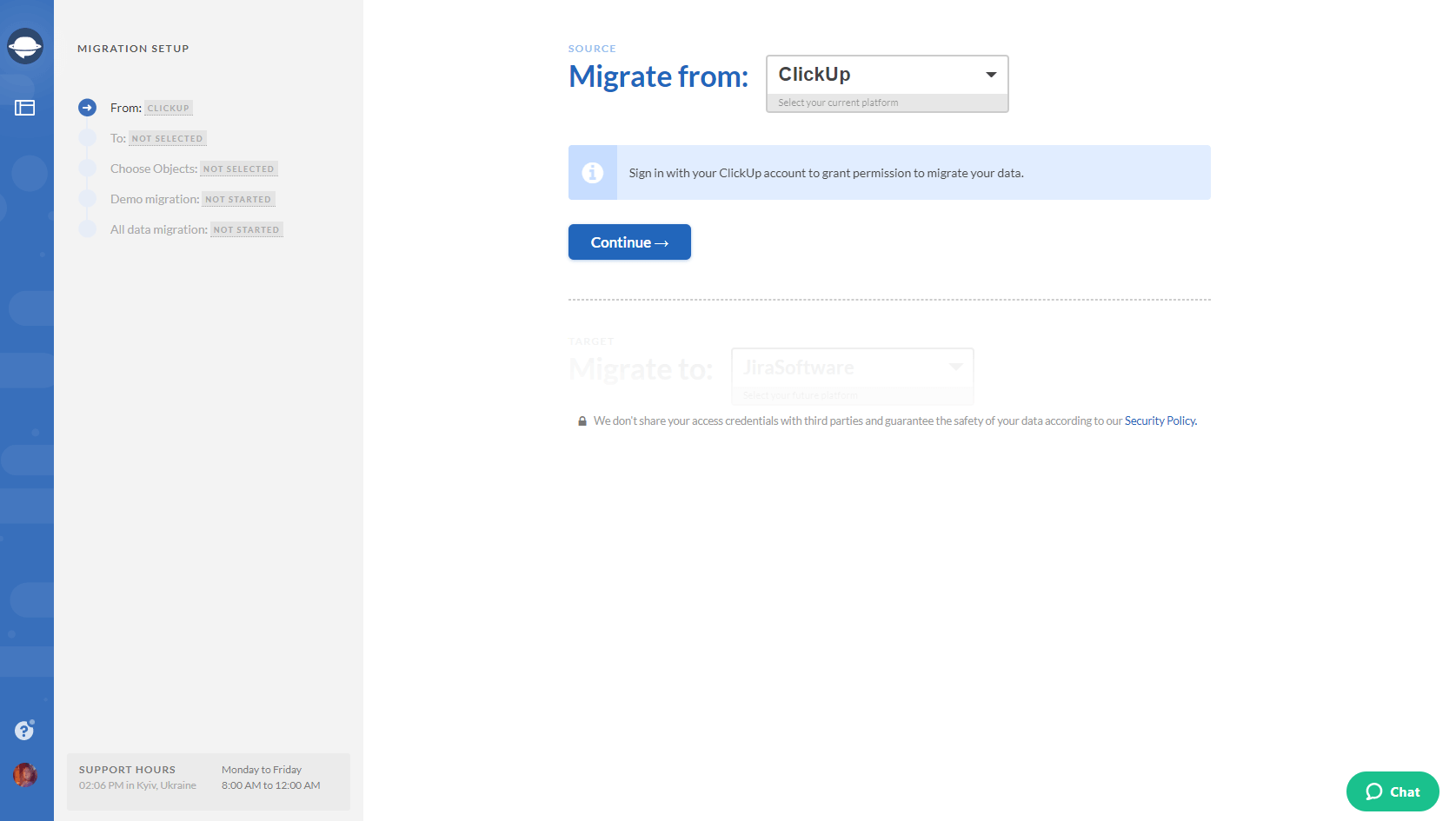 Note: Depending on the project management platform you're migrating from, you might also have to configure your connection and click on the "Continue" button.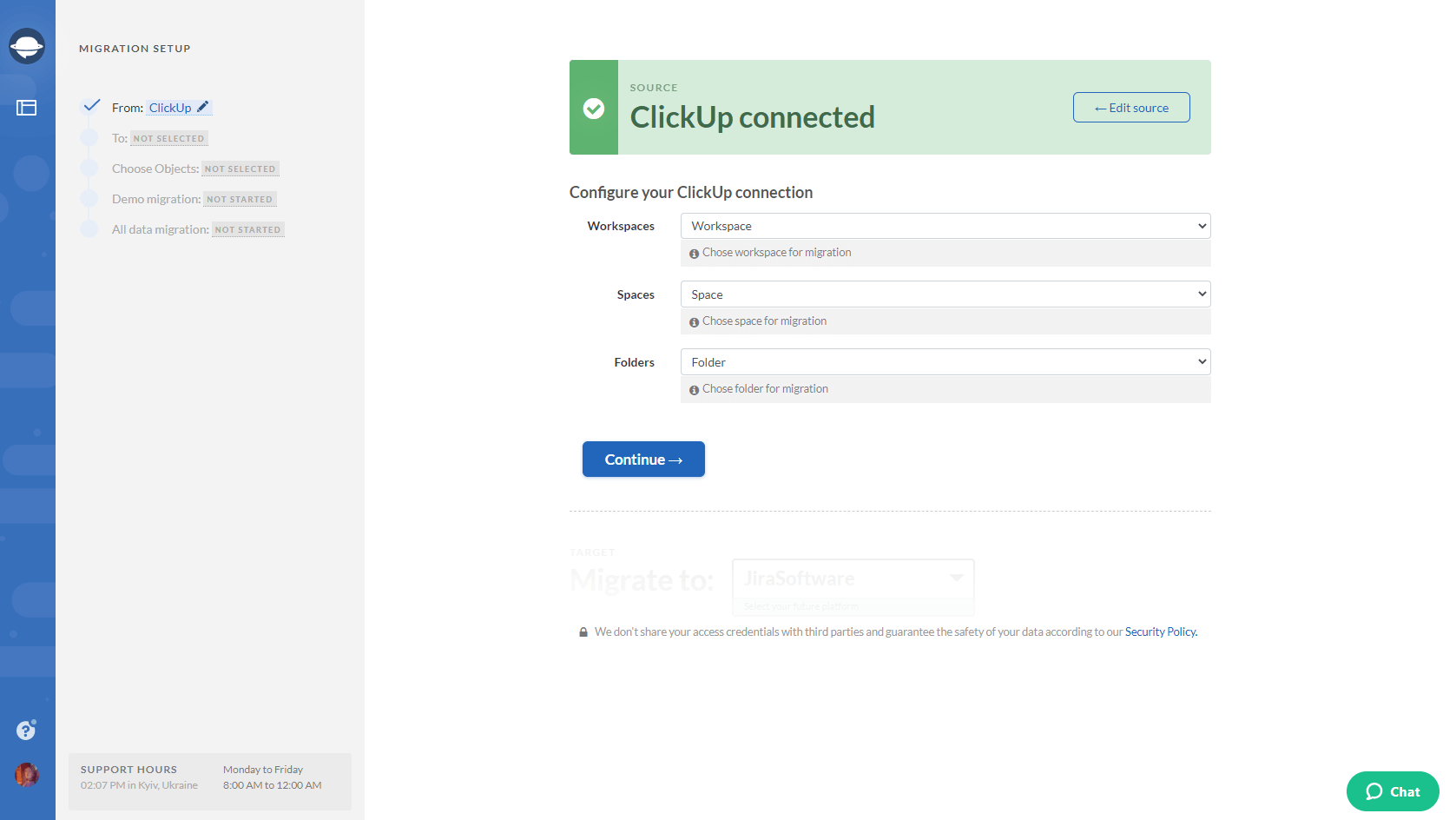 3. Similarly to what you've just done with your current platform, connect Monday as your target platform to the Migration Wizard tool by signing in with your account.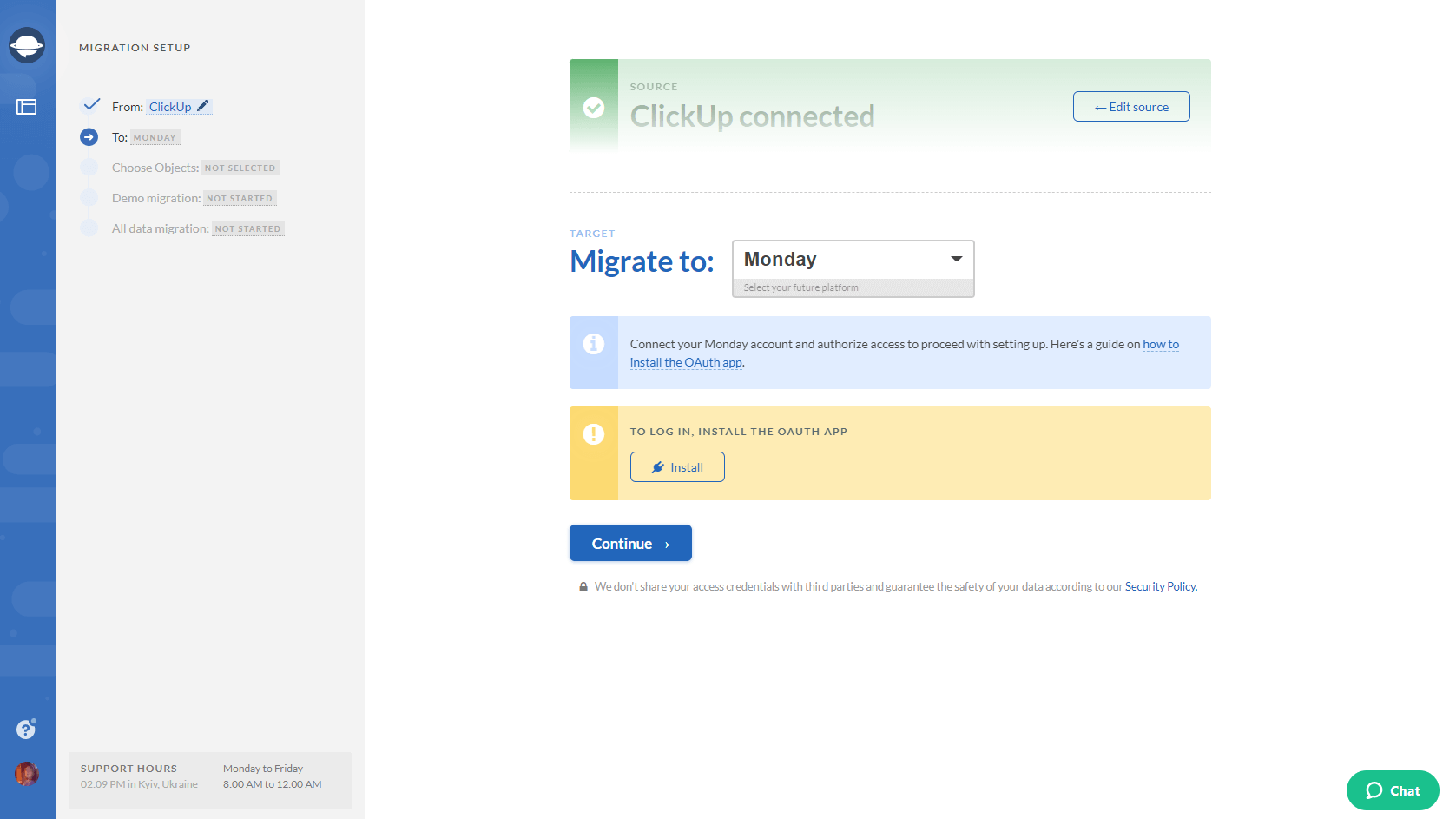 4. Configure your Monday connection.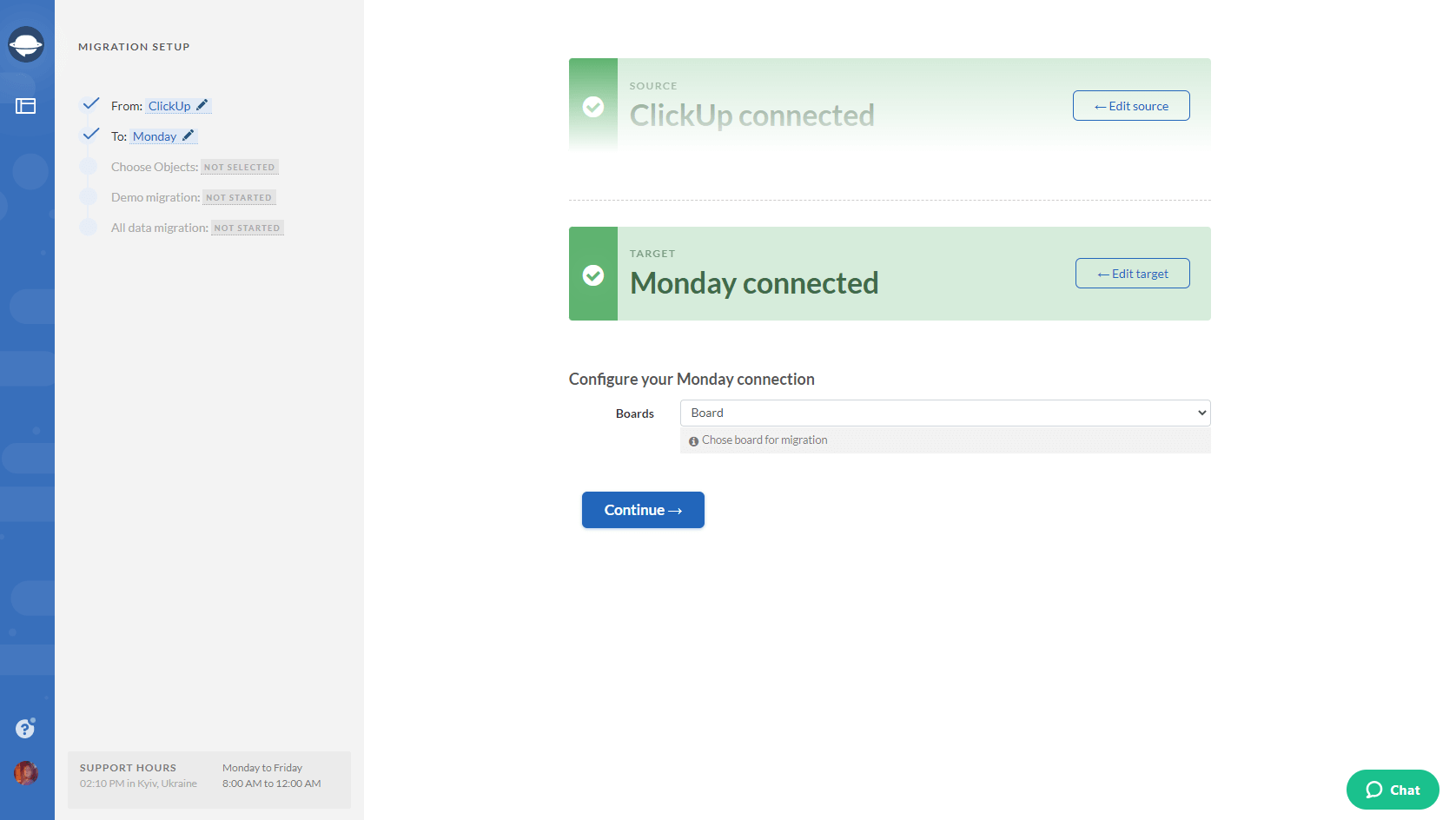 5. The next step is to select the records that you want to import to Monday. Select Tasks and Migration Wizard will open a task mapping form.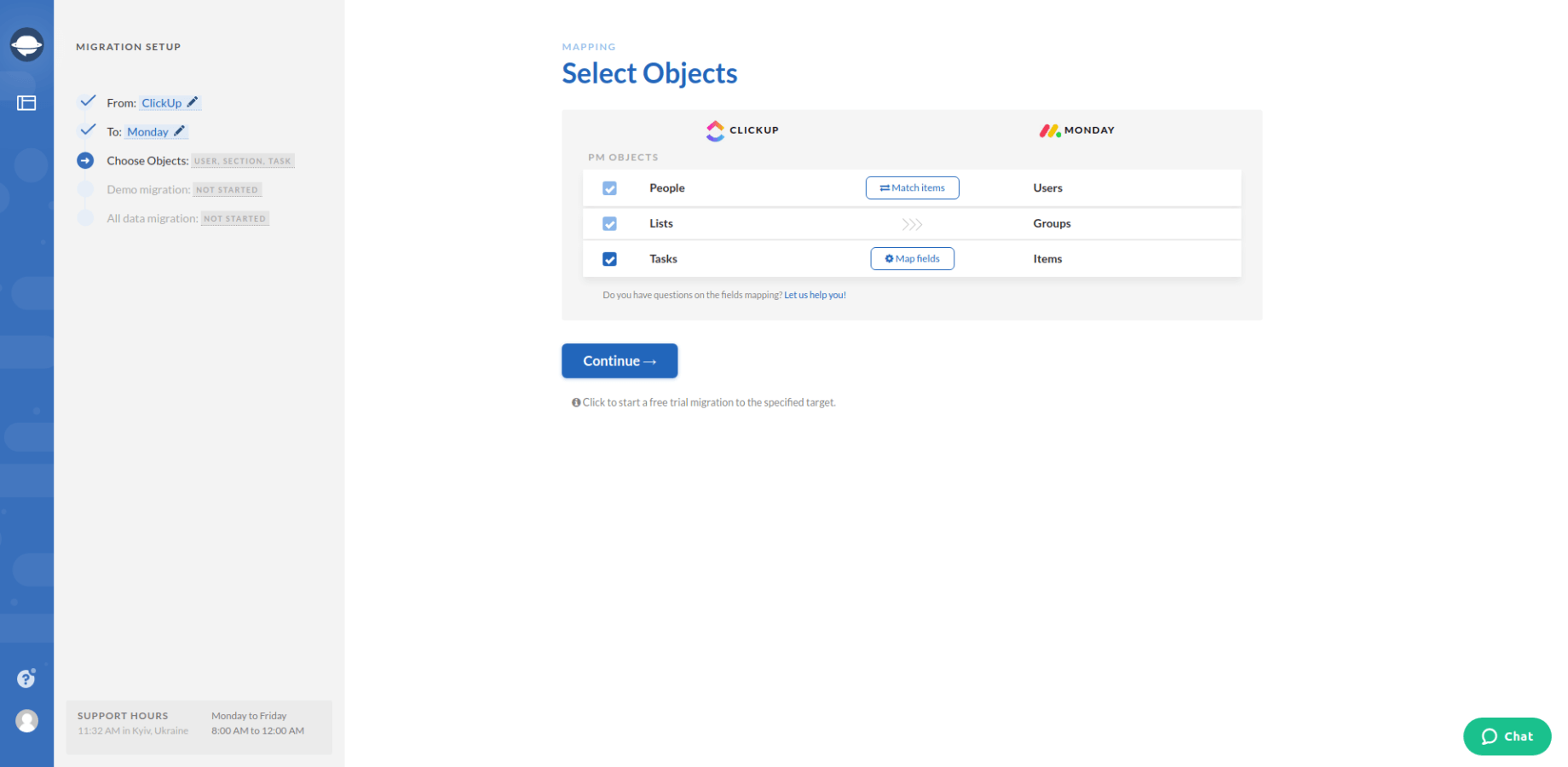 6. Map the route of your records to ensure that they migrate to the right places.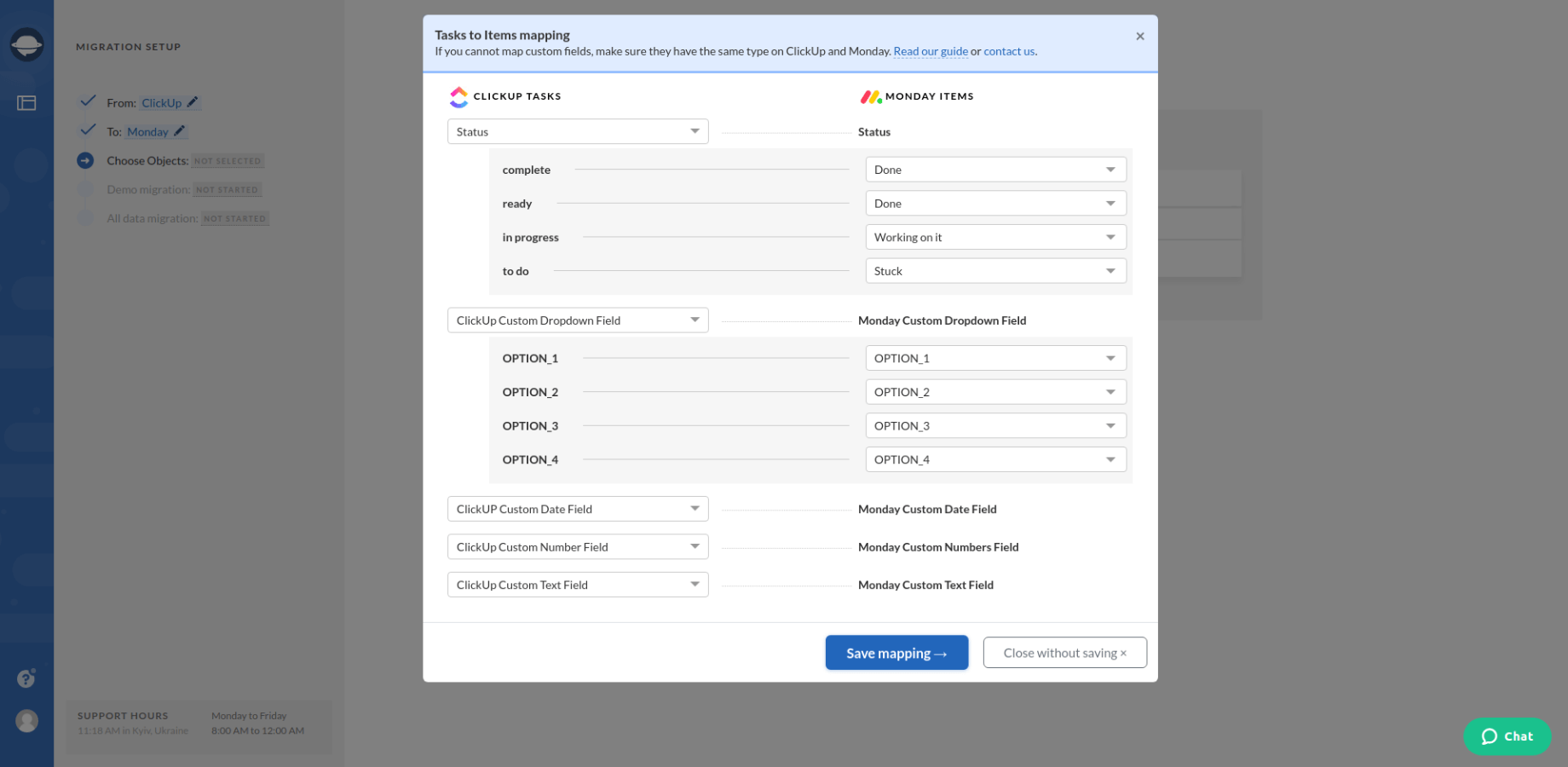 7. When Task mapping is done, move on to user matching. Click the Match items button and match users between the systems.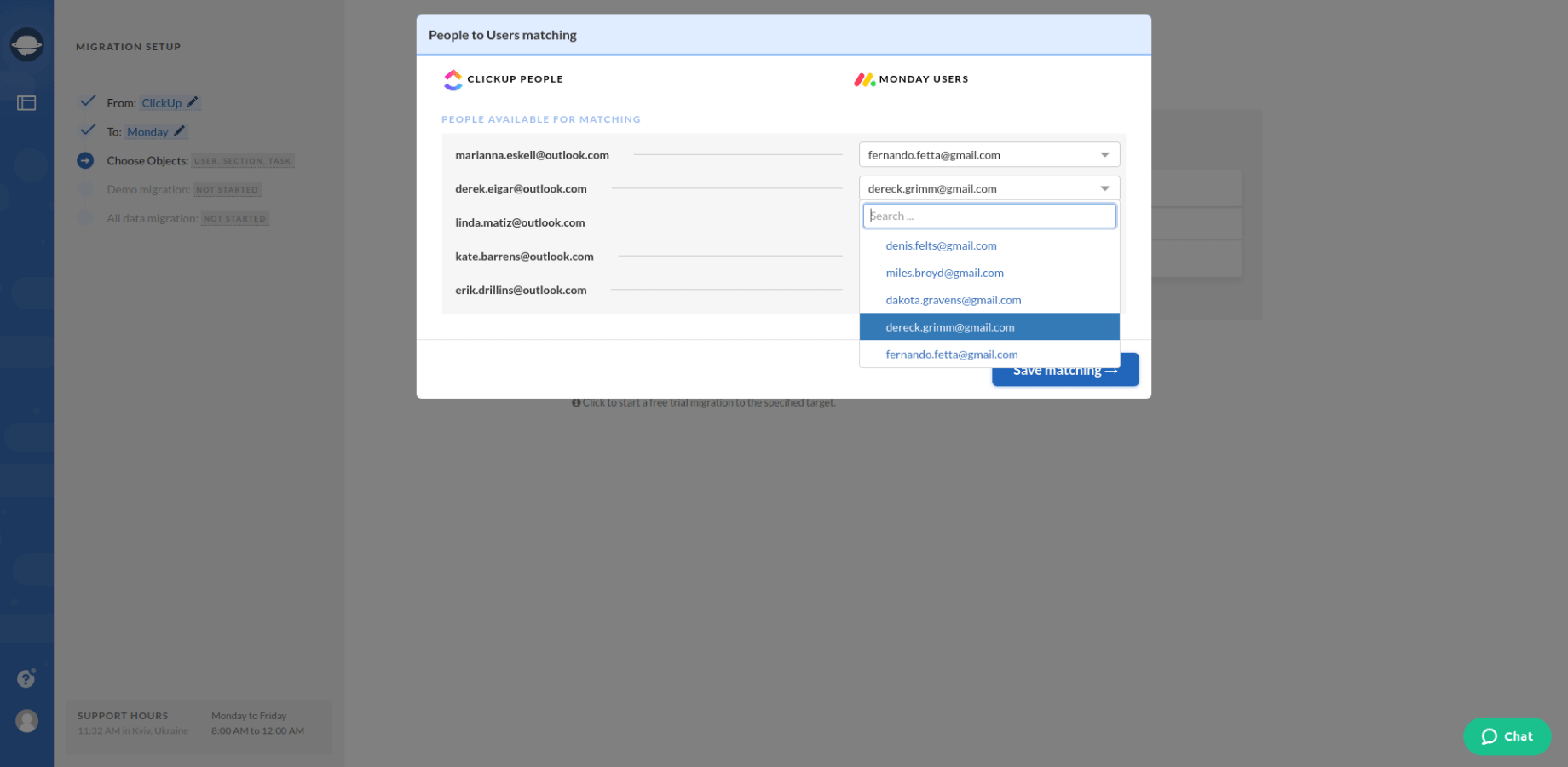 8. Initiate a free demo migration and let Migration Wizard generate your Monday data migration preview. Once your demo is complete, check a downloadable report and make sure your data migrated the way you want.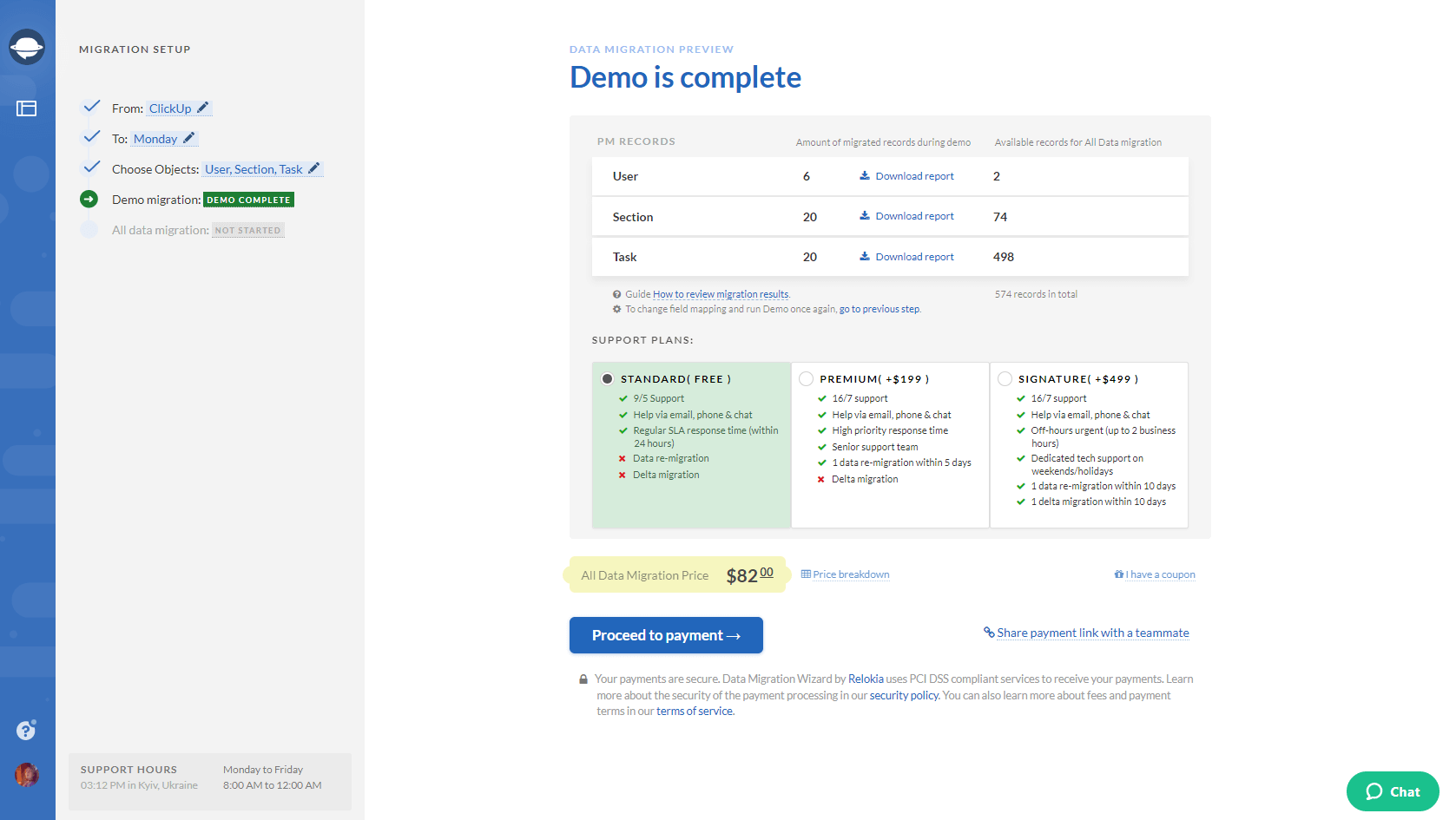 Note: Go on to the next step only if you're happy with the result of your demo migration. In the opposite case, drop us a line and we'll adjust your Monday data import.
9. Start the full data migration to import all the necessary records from your old project management platform to Monday.
Start using Monday right away!
All in all, you can smoothly migrate your data to Monday with the Relokia team. Therefore, simply contact us and migrate all the needed records to Monday right away!