What is Trello?
You might agree that the management of your tasks depends on your effort and time. But if you have a number of projects to work on, it seems nearly impossible to manage them all efficiently. That's where Trello makes your job easy by allowing you to outline, plan, assign, and track of all your tasks.
Trello is a collaboration and project management tool. You can get a visual overview of all the tasks. All the projects are organized as lists, cards, and boards, which are simple to use. You can also check the team members working on a specific task and the progress of your project.
Essential Features of Trello
Here are four main features that make Trello special:
You can color code the cards so you can easily track them. For instance, you can mark the card of one client with red and the other with yellow to make tracking easy.
You can see the picture of the people who are participating in each card as an icon. You can invite others so that they can leave their updates and feedbacks. You can also assign people to a card or a task. You can add the due date on the card, and the participants will receive a reminder when that date draws nearer. Furthermore, when you update a card, every participant of that card will receive a notification.
You can customize the background of each Trello board according to your preference. You can choose a background from the given options or also add your company logo and whatever you'd like to add.
You can move cards from one board to another. These cards can be copied to other boards, and you can archive the cards that you have completed.
Getting Started with Trello
First of all, visit Trello.com and sign up for a new account. The basic or standard accounts are free. Trello will detect the language that you are using and make it easy for you to understand if you speak a language other than English.
Create a Trello Board
After making an account, you need to create a board on Trello. You can use multiple boards; as many as you like on a single account. For instance, many businesses have a separate board for each of their client. You can do the same to make everything clear and easy to track.
On the main page of your account, click the "+" symbol located in the top right corner of the screen. Now click on "Create Board" to make a new board.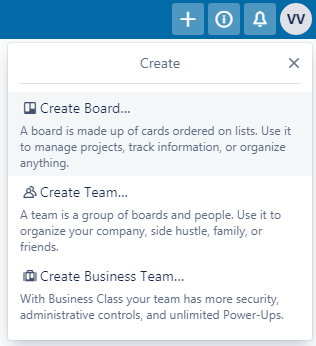 Now name the board and select a background that will appear behind the cards that you will add later.

You can also set up the visibility of your board to the public or a team or you can make it private. If you do not want the general public to see the board, simply make it visible to the team or make it private.
The private board will only be visible to the people you have invited, which means you can have Trello for your work as well as for managing projects at home.
Create Categories
You can create different categories for your to-do list. Name the categories; for example, old utilities, packing, new utilities, unpacking, general, etc.
You can add things that you want to do in those categories, such as changing the address, buying supplies for packing, creating a list of inventories, etc. Adding categories allows you to manage business-related as well as small tasks.
Use Lists
Now you need to populate the board by creating lists. You can create as many lists as you want on your board. Universally, the board contains three columns i.e., tasks to do, tasks in the process, and tasks done. But you can get creative if you like. 
To add a list, you need to click on the "Add a list" button, which you can see on your board. You can move your list according to the order you need by simply clicking and dragging the title field. To rename the list, you can click on the title field and type the new name.

Adding Trello Cards
Once you have set up your list, you can start adding cards. You need to click on the "Add a card" button that will appear after clicking "…" next to the title list.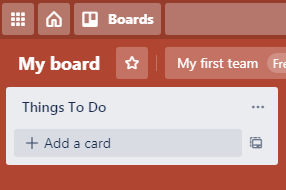 After that, name the card and press "Add."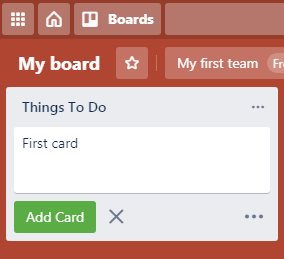 Now you can assign those cards to different members of your team.
Add a checklist to Your Trello Cards
You can easily add and remove sub-tasks to the card that can be used as a checklist. The user working on that card can check and uncheck these sub-tasks. Click on the "Add" button on the card. You will see the "Add Checklist" button on the right side. Click on that button and add the list.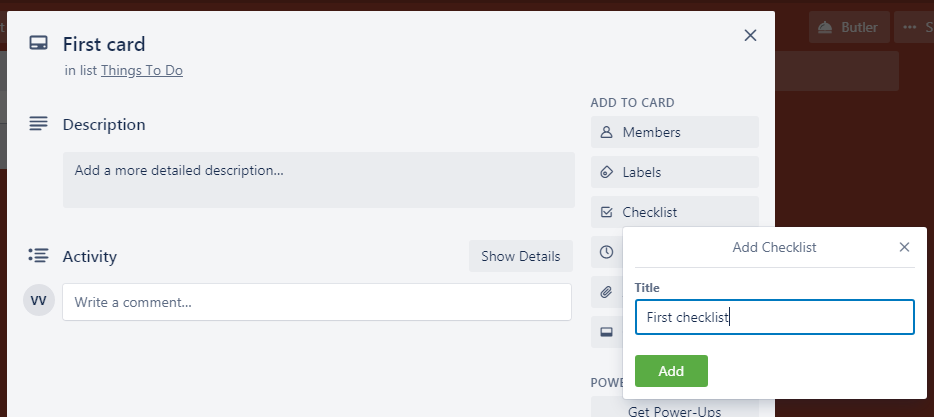 Labeling Cards
Above the checklist, there is a "Labels" Button. With that button, you can color-code your card for convenient tracking. You can also label different cards that you assign to various departments of your company.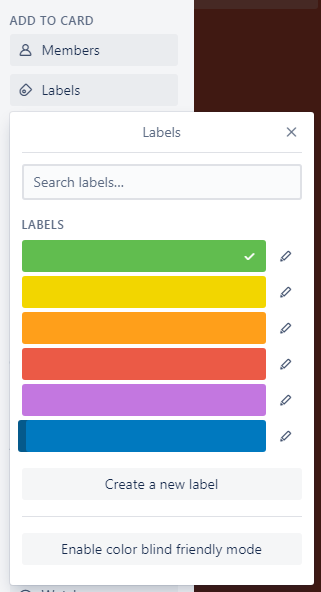 Add Comments on Cards
Adding comments and feedback to the card can help you and members understand the task assigned to your. To add a comment, click on the "Add Comment" Button. You can also add attachments, links, and emojis to a specific member of that card.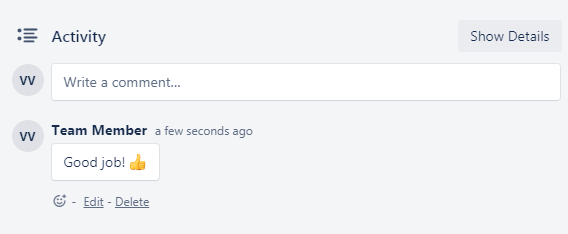 Add Due Date
In between the attachments and checklist buttons, you can see "Due Date." By clicking on this button, you can add a deadline to the cards so that that project is completed within the given time. Every member assigned to that card will receive a reminder before the due date expires.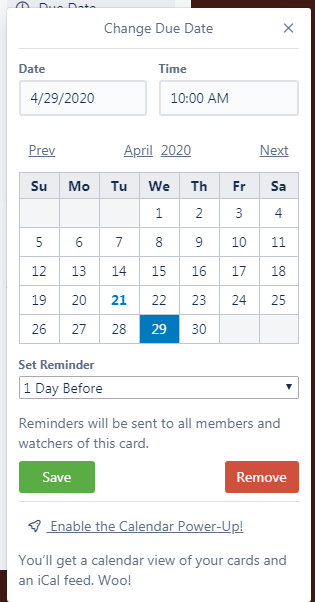 Copy or Move a Card
In the Actions section of this card, you can choose whether to move, copy, archive, etc. that specific card.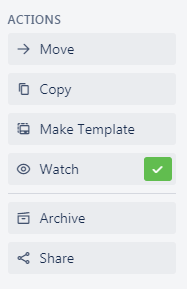 Adding and Removing Users from a Trello Board
If you are tracking workflow in Trello, you need to add and remove members from the board. For adding individuals, you need to invite them by sharing an invite link in the "add member" section, or emailing them by entering their email in "Enter Email Address or Name."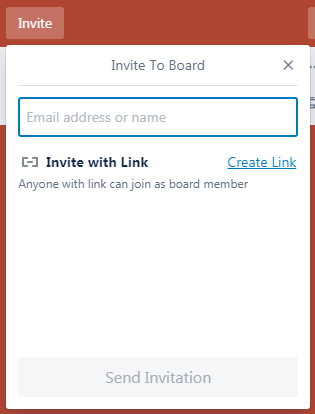 You can also add a group of people by clicking "Add Many People at Once" and sharing the unique link with teams so that you don't have to add each member individually.
If you want to remove members, click on their avatar, and select "Remove from Board."
Conclusion
The information given above will help you get started with Trello. You can explore Trello more for impeccable project management. Once you have understood this tool in detail, you can use it to boost your productivity, streamline your business operations, and reduce errors and project delays.