How to find the API token in ClickUp
To migrate your data from or to ClickUp, you will need to provide the API token for your ClickUp instance. In case you don't know how to find it, follow these steps.
Step 1. Log in to your ClickUp account.
Step 2. In the bottom left corner click on your profile and select My Settings: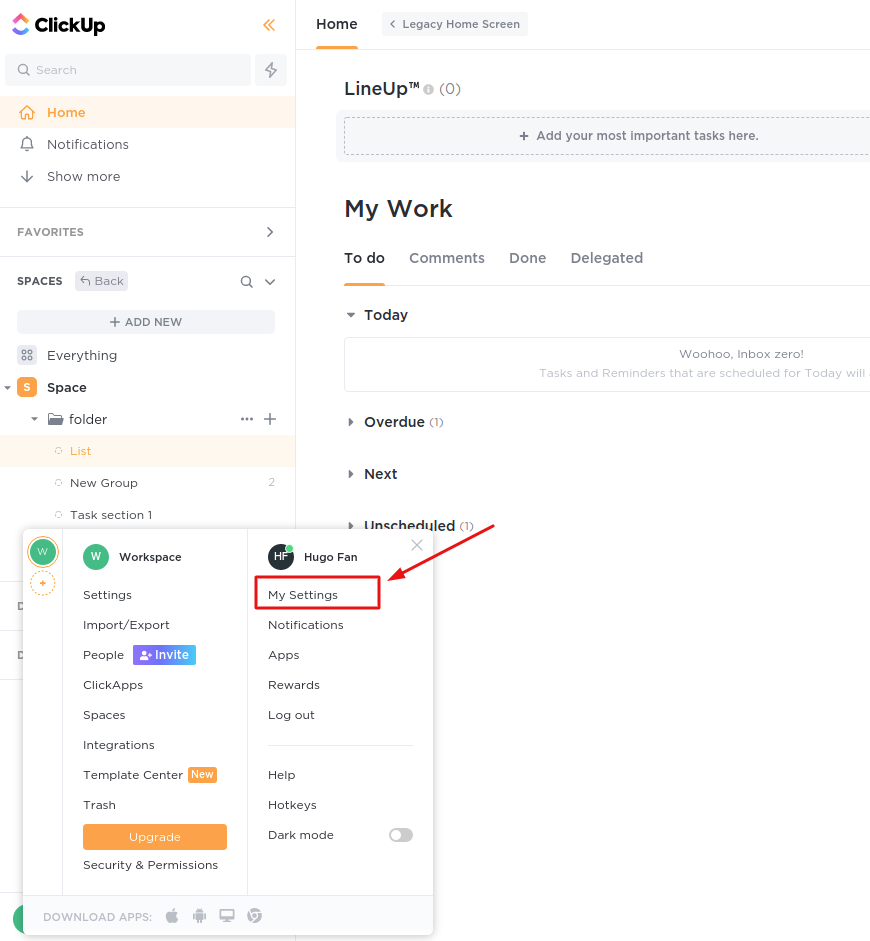 Step 3. On the left panel, scroll down to My Apps and select Apps: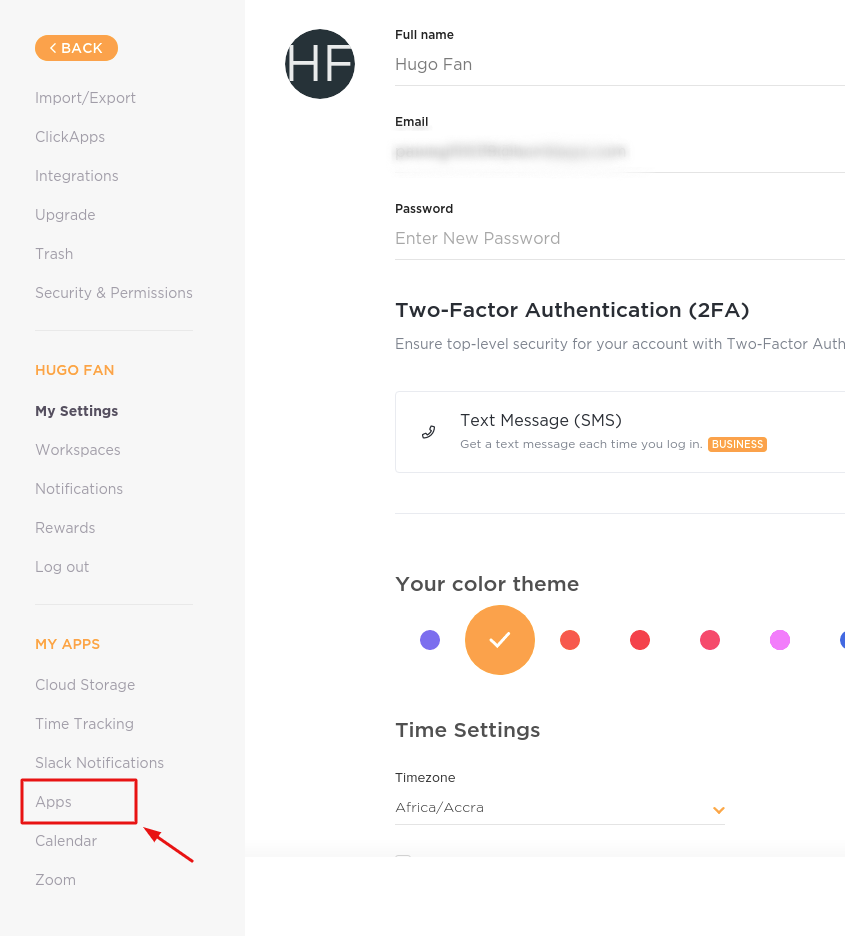 Step 4. Locate your API token and copy it: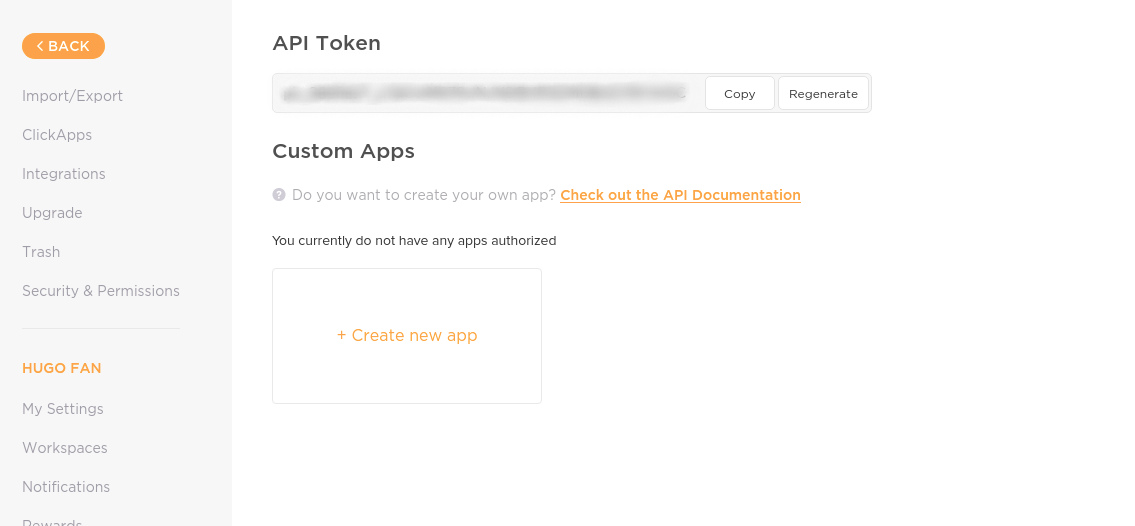 That's it! Now you can go on with your data migration. In case you have any questions or need a custom migration, leave us a message.