We understand that sometimes it's difficult to make a decision to transfer data from one project management platform to another, mainly because of the difficulties you might face during the data migration process. However, the Relokia team has some good news for you. The migration of your data can go smoothly and effortlessly. For example, if you've been using Basecamp for a while and now want to export your data from it, you can do it in an automated way. Want to know how? Keep reading this article.
A short definition of Basecamp
As its webpage suggests, Basecamp is a project management tool that was designed to assist you in organizing your workflow effectively. Being an all-in-one toolkit, the platform is equipped with various tools that will take care of your projects from start to finish.
In other words, Basecamp is a multifunctional platform with the help of which you could manage your work properly.
What data can migrate from Basecamp
Below, check what entities you can export from Basecamp to any other platform from the list of Supported Platforms:
Tasks
Groups for Tasks
Task Comments
"Started At", "Due", "Completed At", "Created At", and "Updated At" Dates for Tasks
Project/Task Lists
Users
Moreover, you can always drop us a line and order a customized data migration if you have any special requirements or personal preferences concerning your Basecamp data export.
How to migrate your data from Basecamp
1. Open Migration Wizard and sign in or log into your account.
2. Select Basecamp as your source platform and fill in the necessary credentials in order to connect it to Migration Wizard.
Then you will be asked to choose a source Account, Project, and Tool.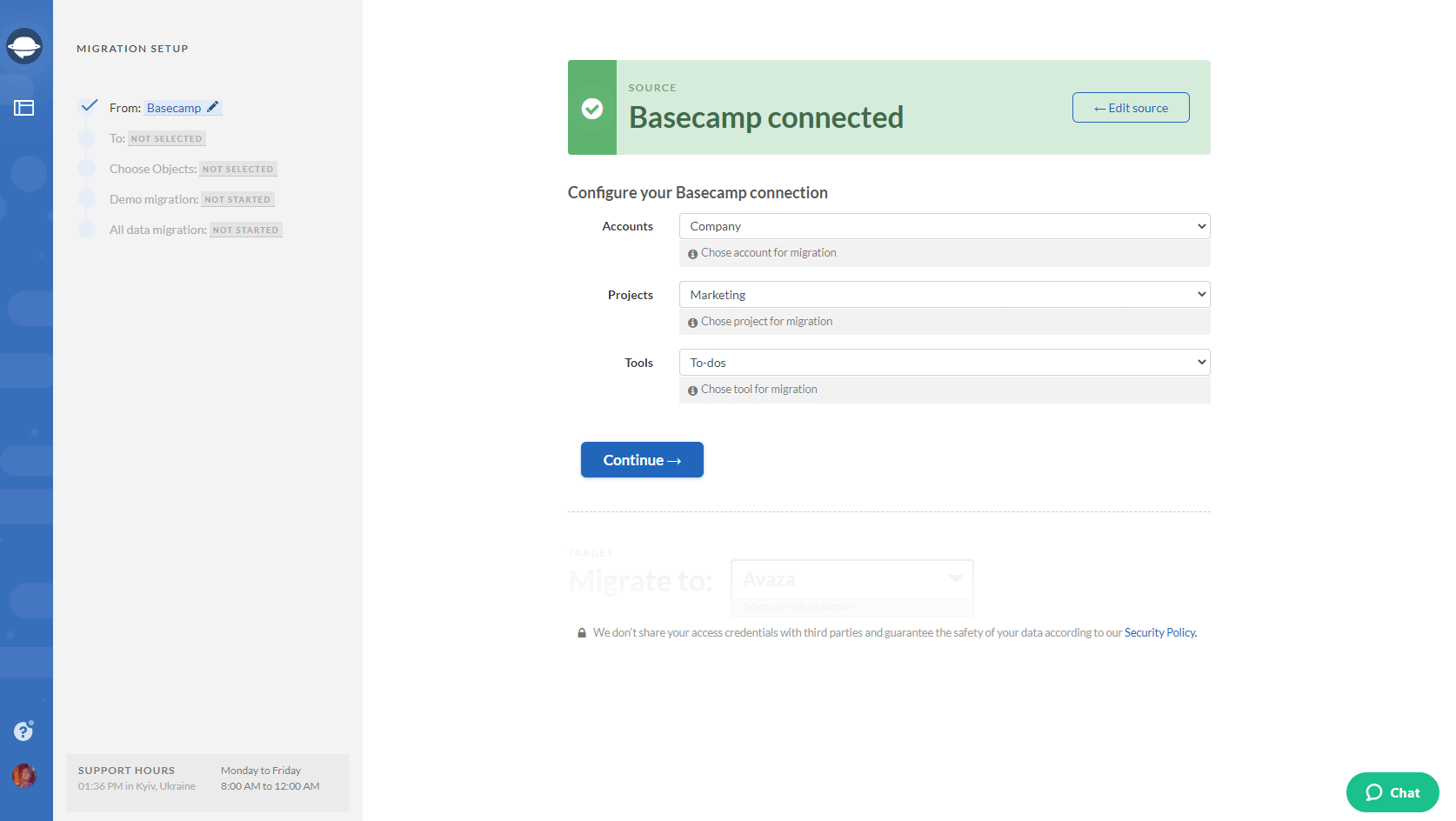 3. Now, select your target platform and insert the required credentials. This way, you'll connect to Migration Wizard and, thus, allow it to move your data.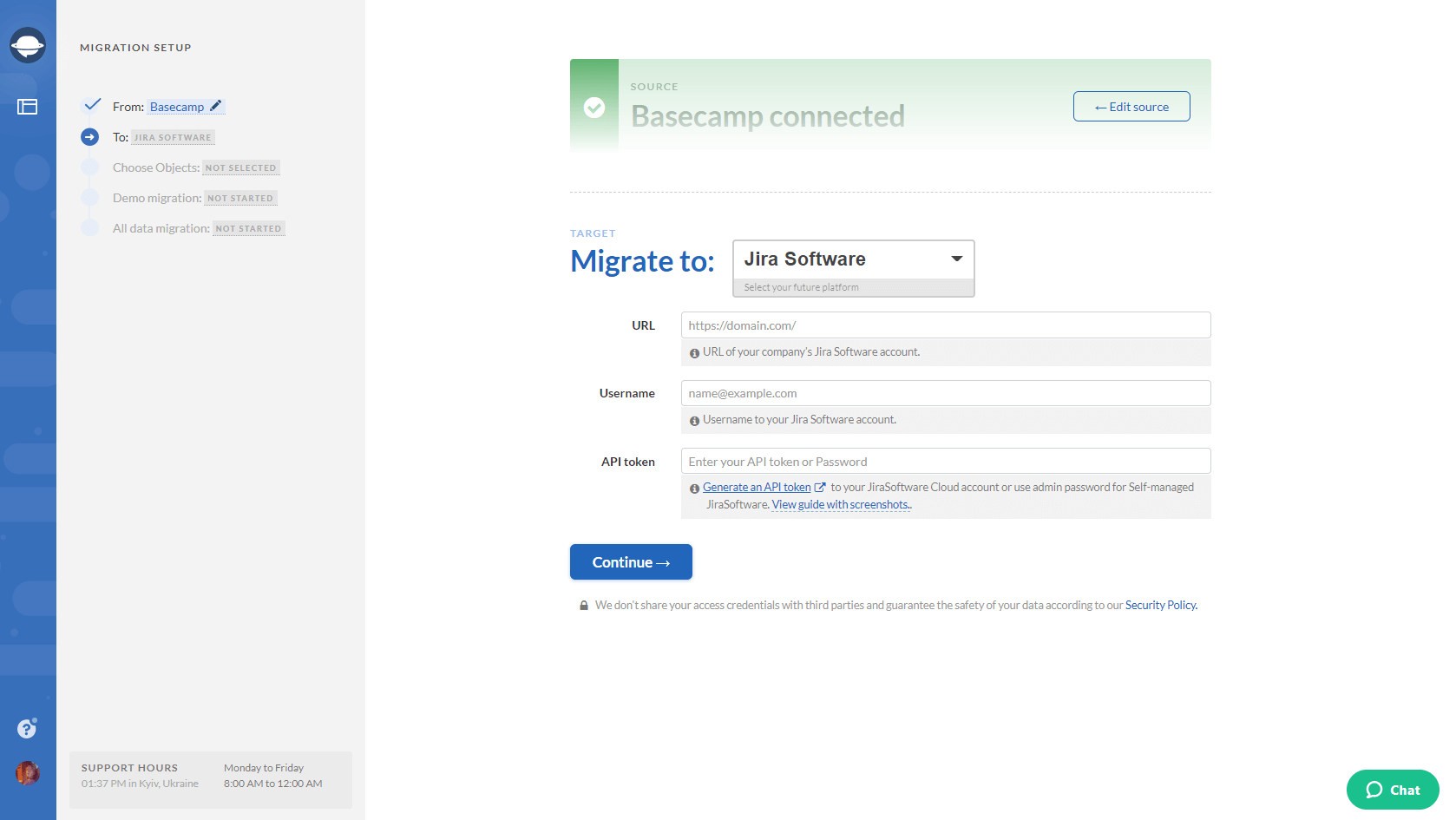 You might also need to configure your target platform connection.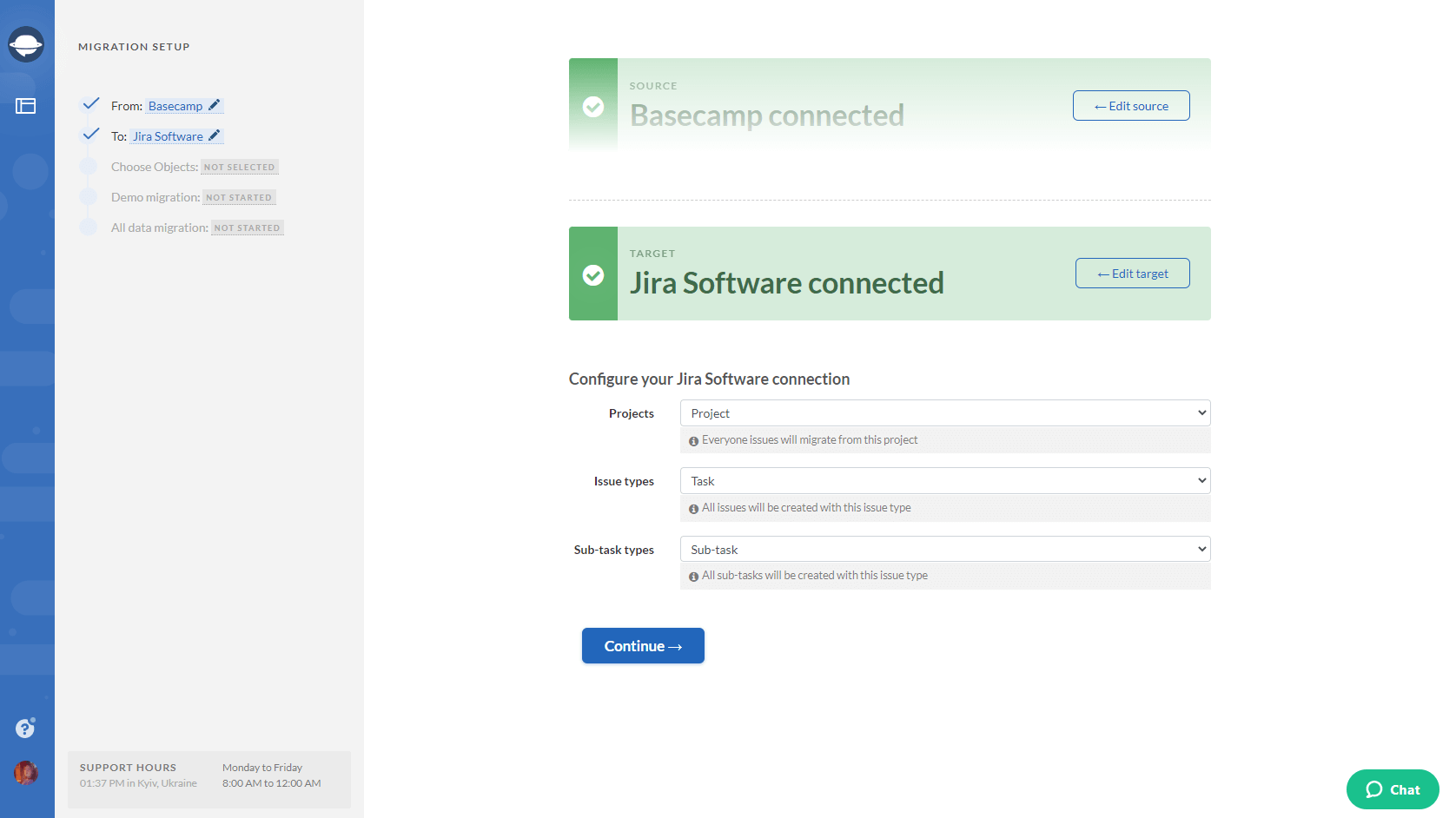 Note: You can export your data from Basecamp and transfer it to a great variety of Supported Platforms. However, if you haven't found a preferable platform on the list, contact our support team.
4. Choose the objects you'd like to migrate from Basecamp to a new platform. Select Tasks and the Migration Wizard will automatically select other objects.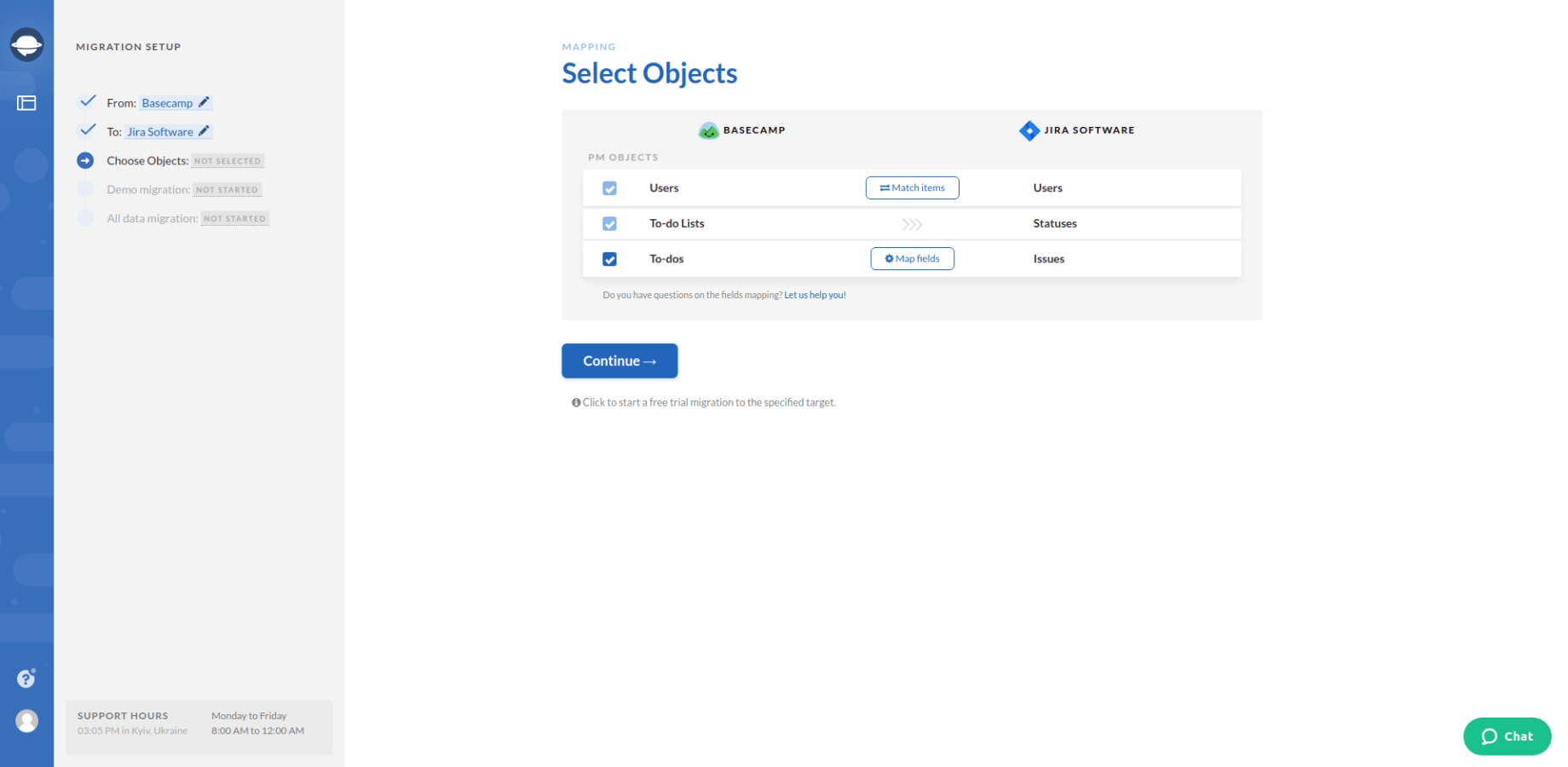 5. The Migration Wizard will also open a task mapping form. Complete the mapping, save the settings and move to the next step.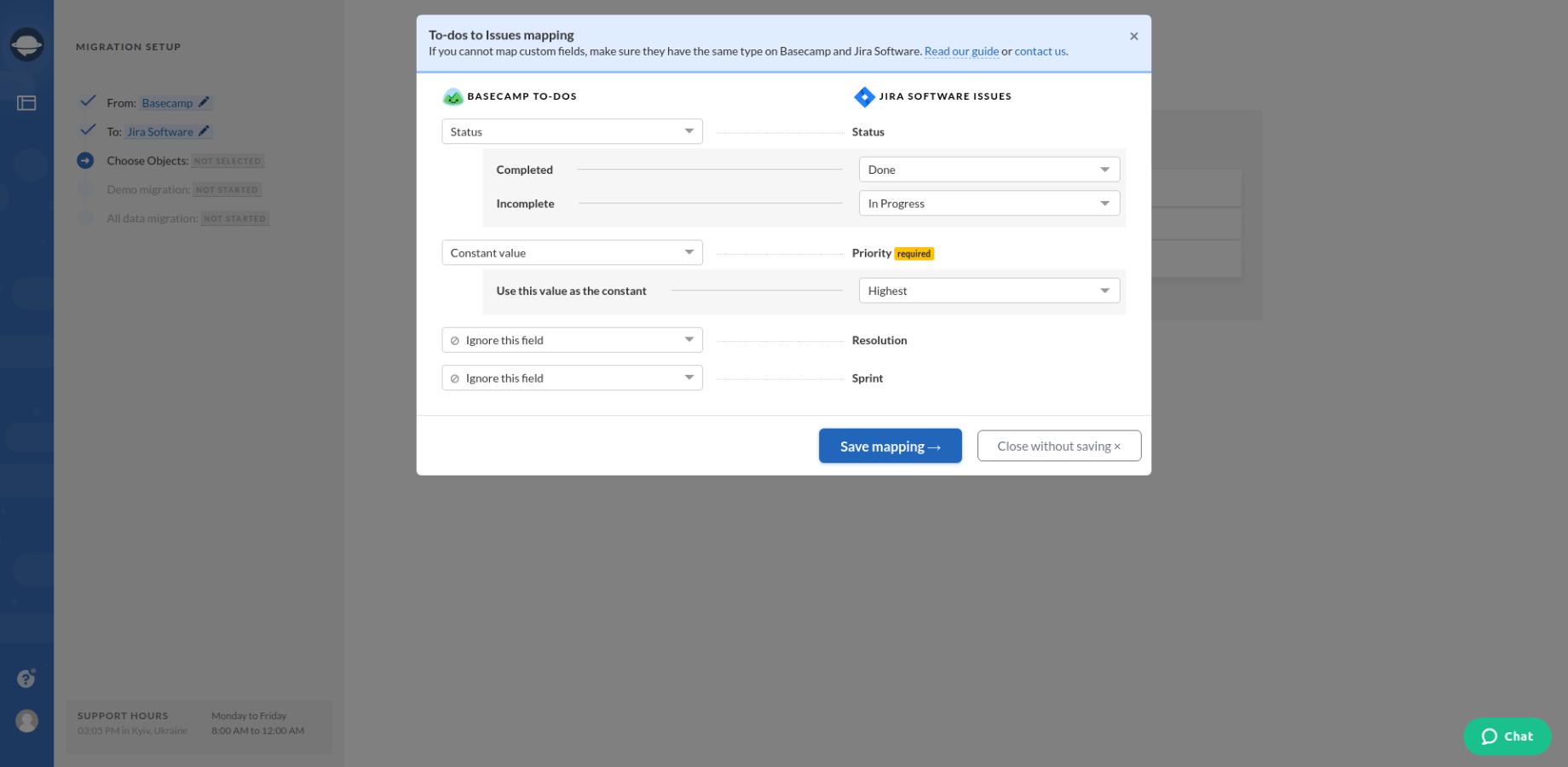 6. When Task mapping is done, move on to user matching. Click the Match items button and match users between the systems.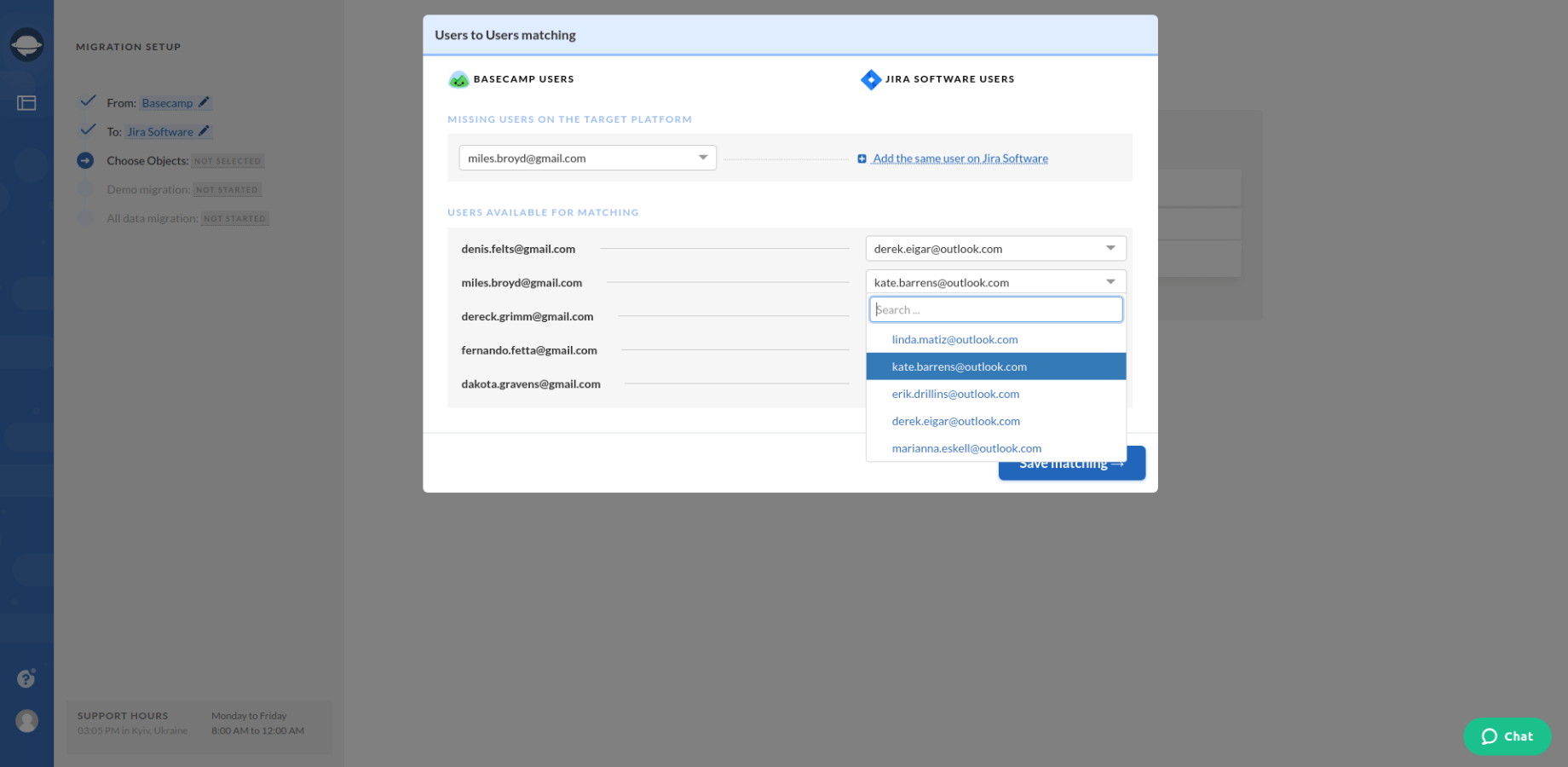 7. Initiate the free demo migration and wait until it's complete. Check the result of your demo migration by going through the information on how your data got exported from Basecamp.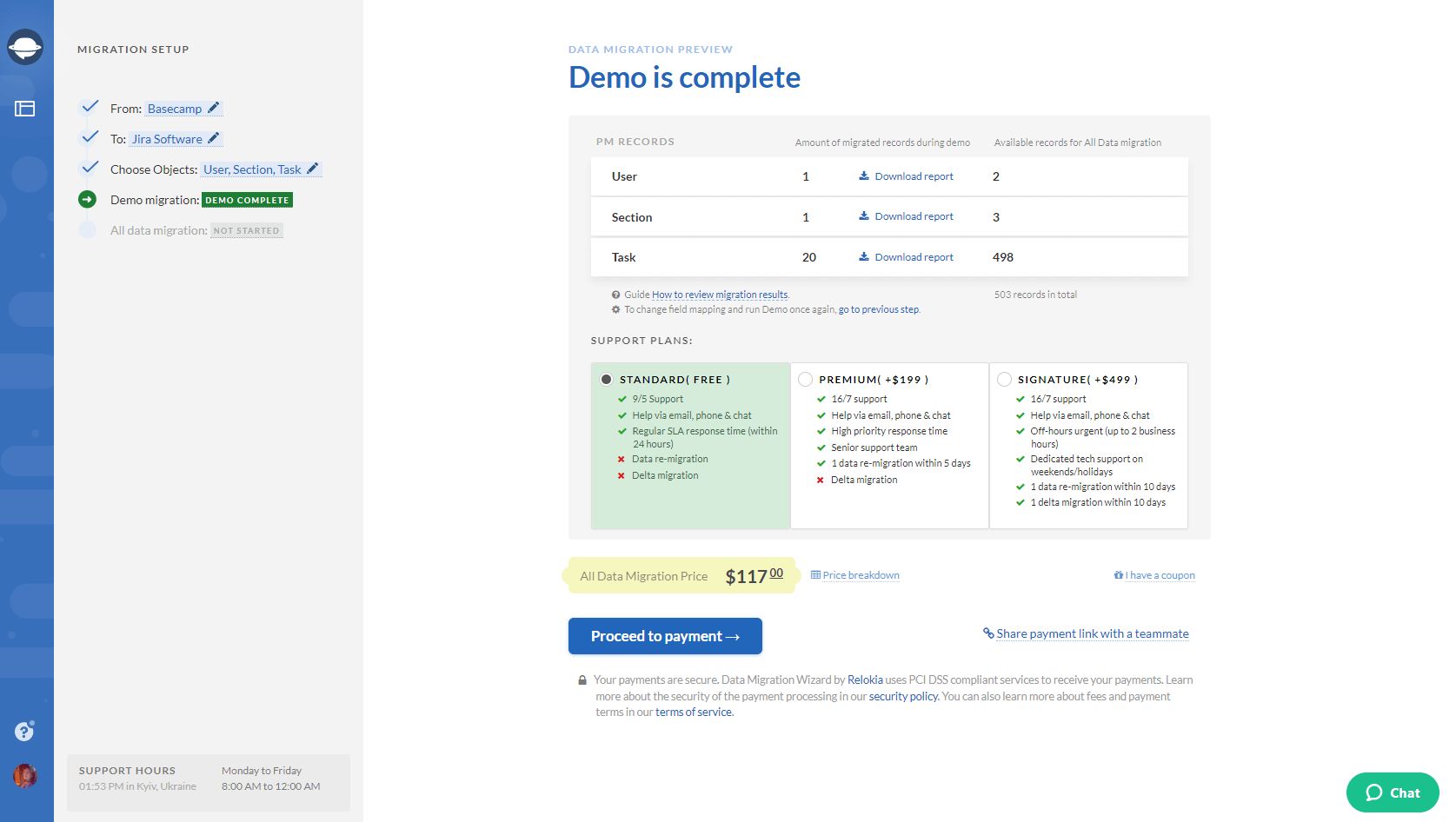 Note: Go on to the next step only if you are satisfied with your demo migration result. If you still want to change anything, drop us a line.
8. Start the Full Demo Migration and export all the necessary data from Basecamp.
Migrate your Basecamp data with Relokia
That's it. As you can see, it is possible to export your data from Basecamp in an automated and efficient way. If you have any other questions left, contact us and we'll be glad to assist you during the migration process.