Since there is a wide variety of project management platforms on the market, sometimes it's better to try a couple of them to figure out which one fits you best. So, we have some good news for those of you who have decided to give Asana a try. From now on, you can effortlessly import your data to it with the Relokia team.
Sounds exciting? Keep reading this article for detailed information on how to import data to Asana.
A few words about Asana
Asana is a well-known project management platform. Its main mission is to help teams organize, track, and manage their work effectively. 
Interestingly enough, Asana was founded by Facebook co-founder and ex-Google and Facebook engineer, who worked on enhancing the productivity of Facebook employees. Thus, all their experience in the project management field is reflected in Asana's functionality.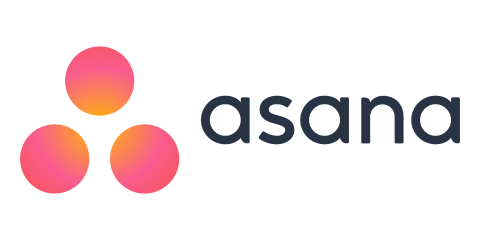 What data can migrate to Asana
If you've been using any other project management software and now decided to transfer your records to Asana, it's essential to know what data can migrate to it. So, please check the following list of records you can import to Asana:
Tasks
Subtasks
Sections
Task and Subtask Comments
Task and Subtasks Attachments
Task and Subtask Tags
Task and Subtask Custom field values
Task and Subtask Timestamps "Started at" and "Due" Dates
Uses
As you can see, you can migrate a great number of records from your current project management platform to Asana. However, if you haven't found the data you want to import to Asana on the list above, contact our support team. This way, you'll be able to discuss the possibility of customized data migration with them and let our technical specialists investigate your case deeper for an appropriate solution.
How Asana data import works
Now you know what data can migrate to Asana. Therefore, it's high time to check how the data migration process works. Check the following guide on how to import data to Asana:
1. Go to the Migration Wizard tool and sign in or log into your account.
2. Select your source platform and fill in the necessary credentials in order to connect it to the Migration Wizard tool.
Note: You can transfer your data to Asana from a vast variety of Supported Platforms. In case you haven't found your source platform on the list, please contact our support team.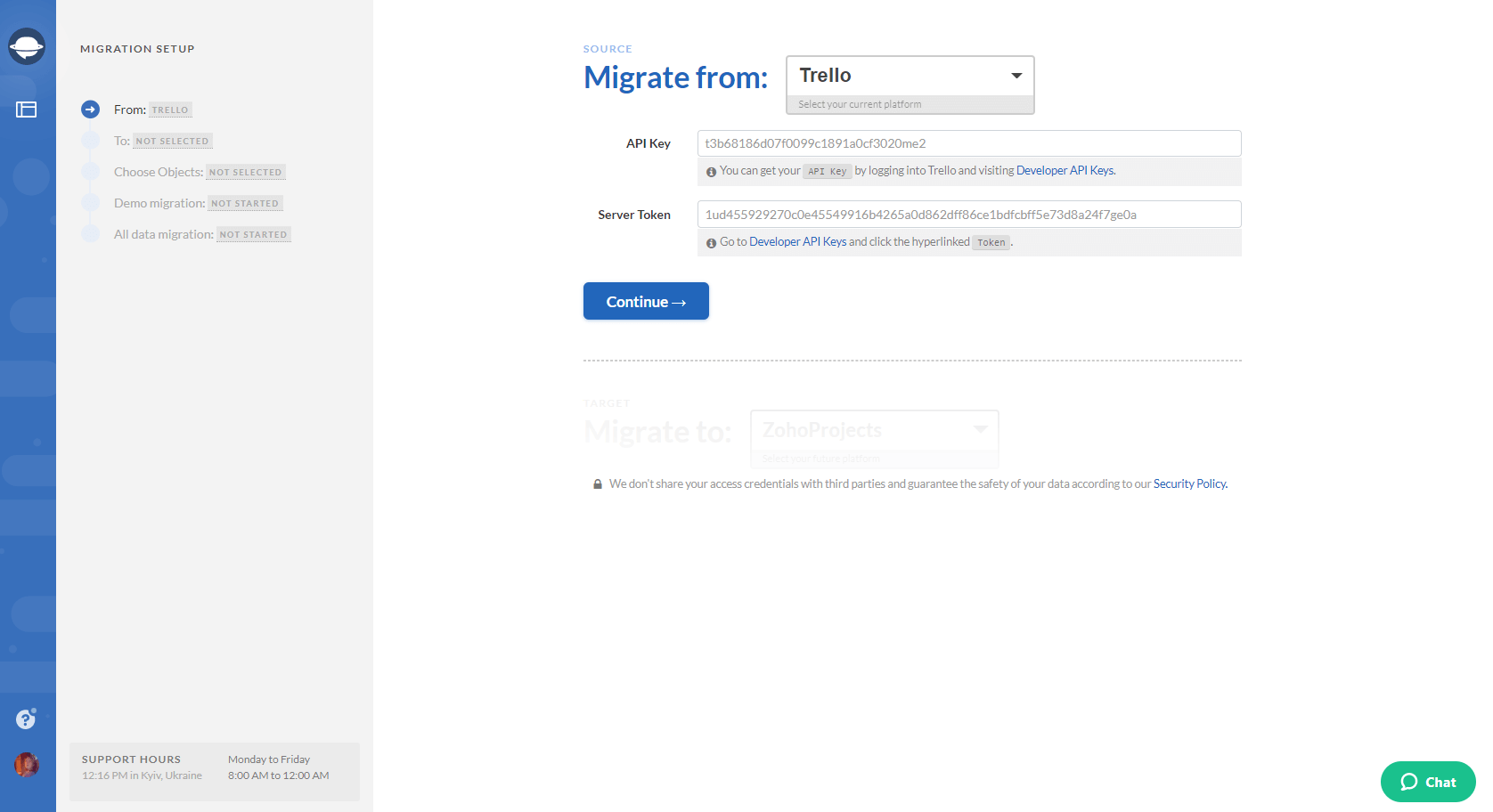 3. In some cases, you'd also need to configure the connection by filling in the needed information that depends on the platform you're migrating from.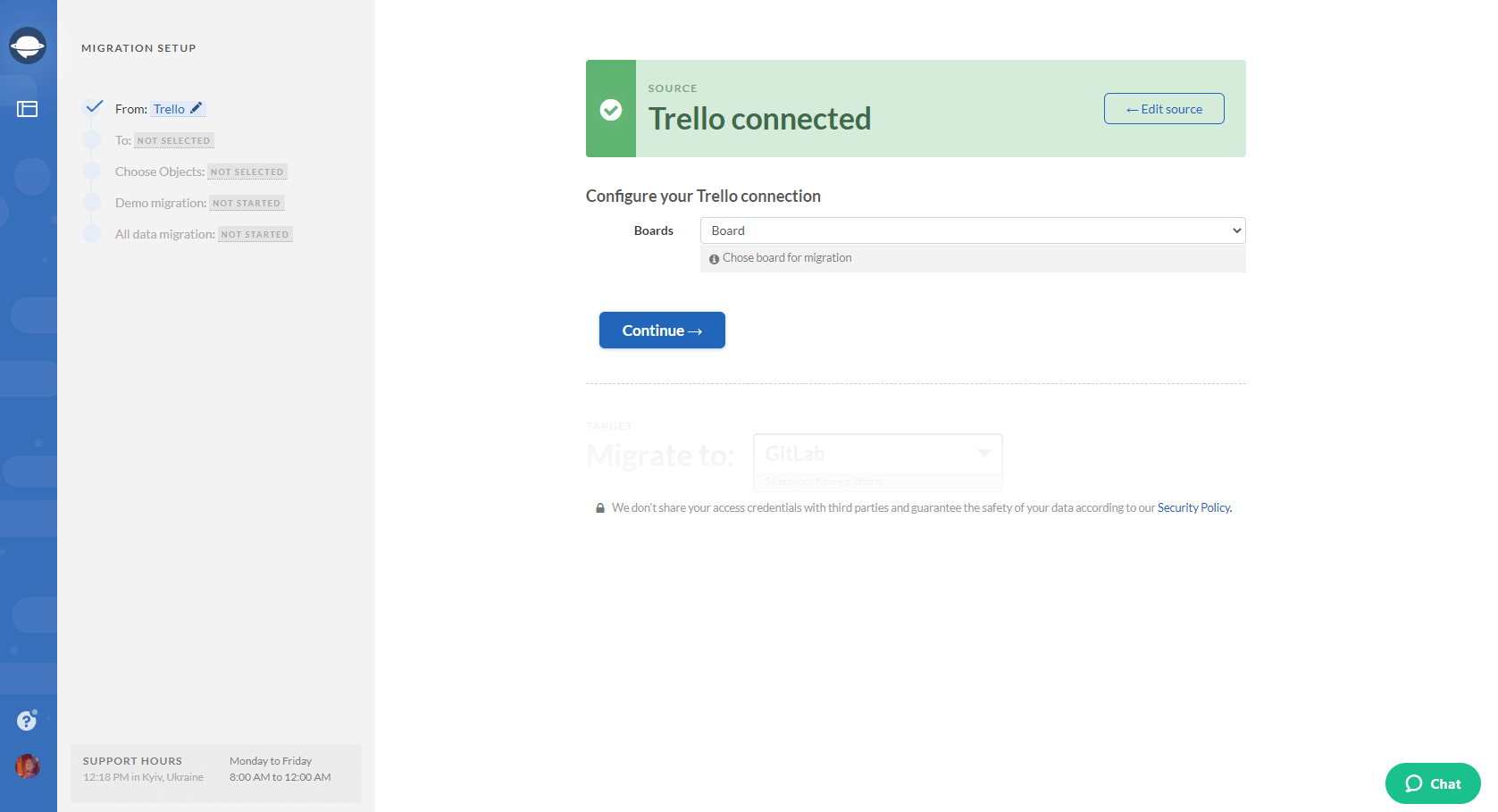 4. Choose Asana as your target platform and sign in with your account. This way, you'll connect your account to the Migration Wizard tool and, thus, import your data to Asana.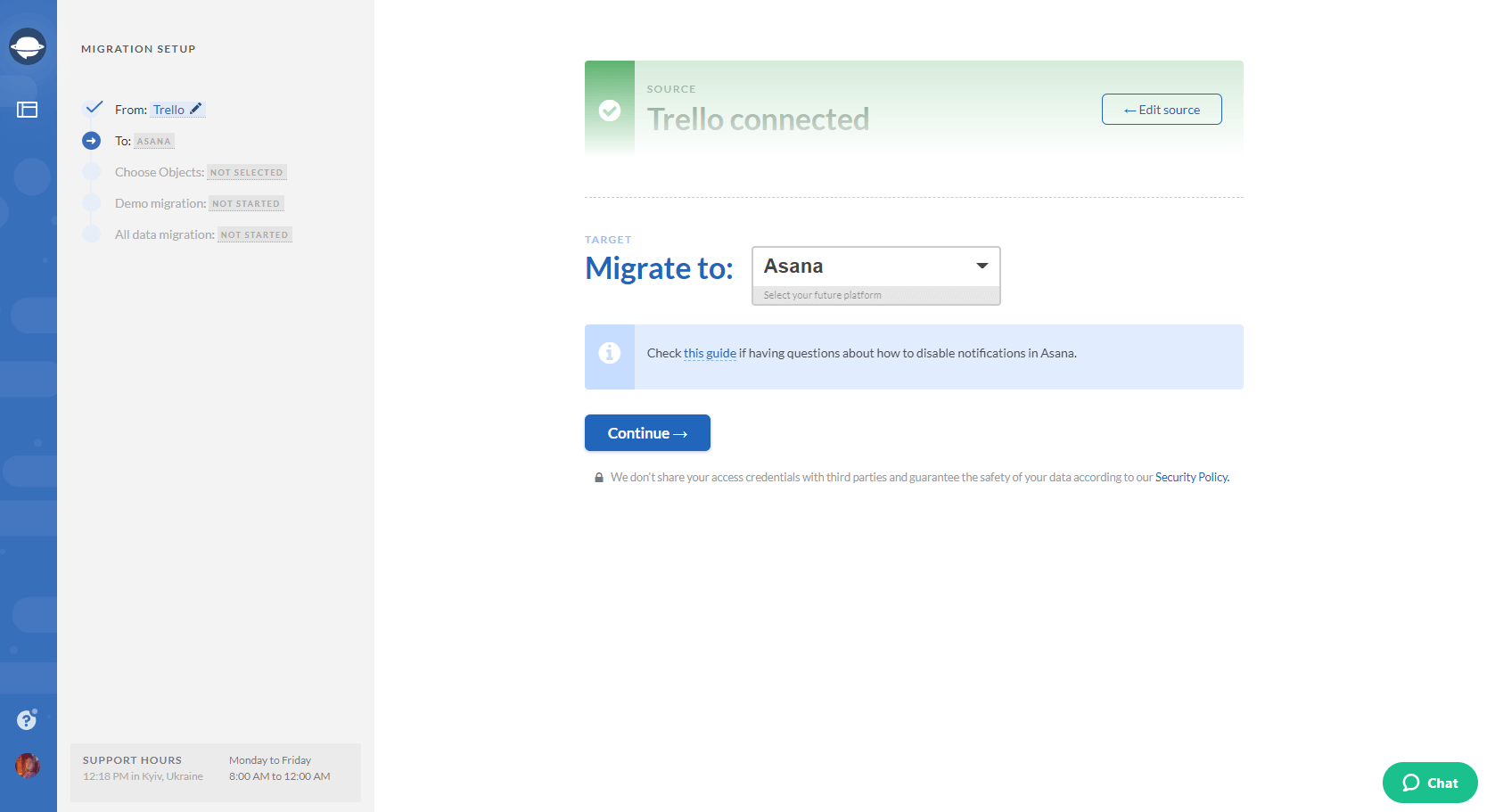 5. Now, configure your Asana connection by selecting the target Workspace and Project.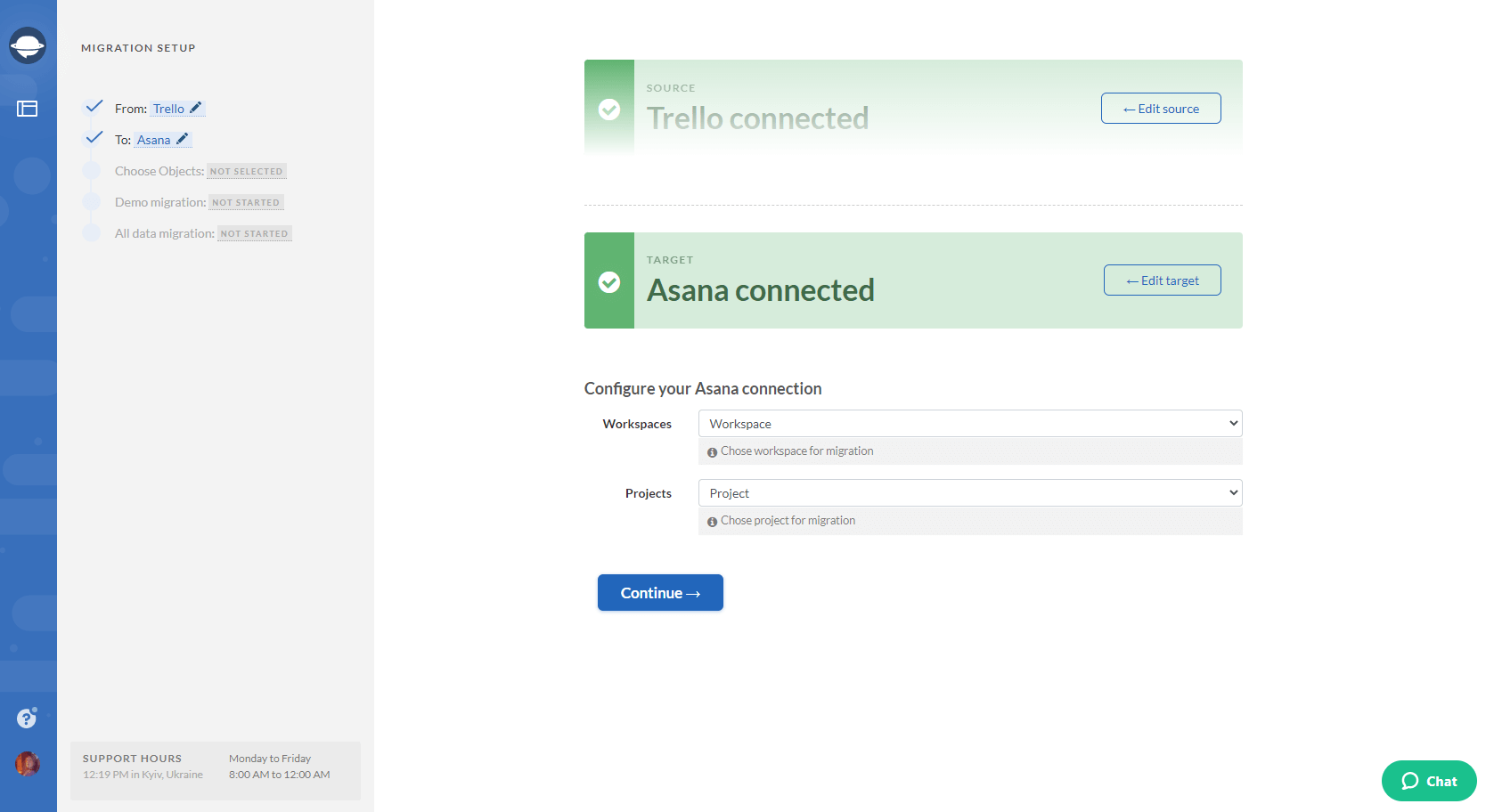 6. Select the objects you want to transfer from your current platform to Asana. Select Tasks and Migration Wizard will open a task mapping form.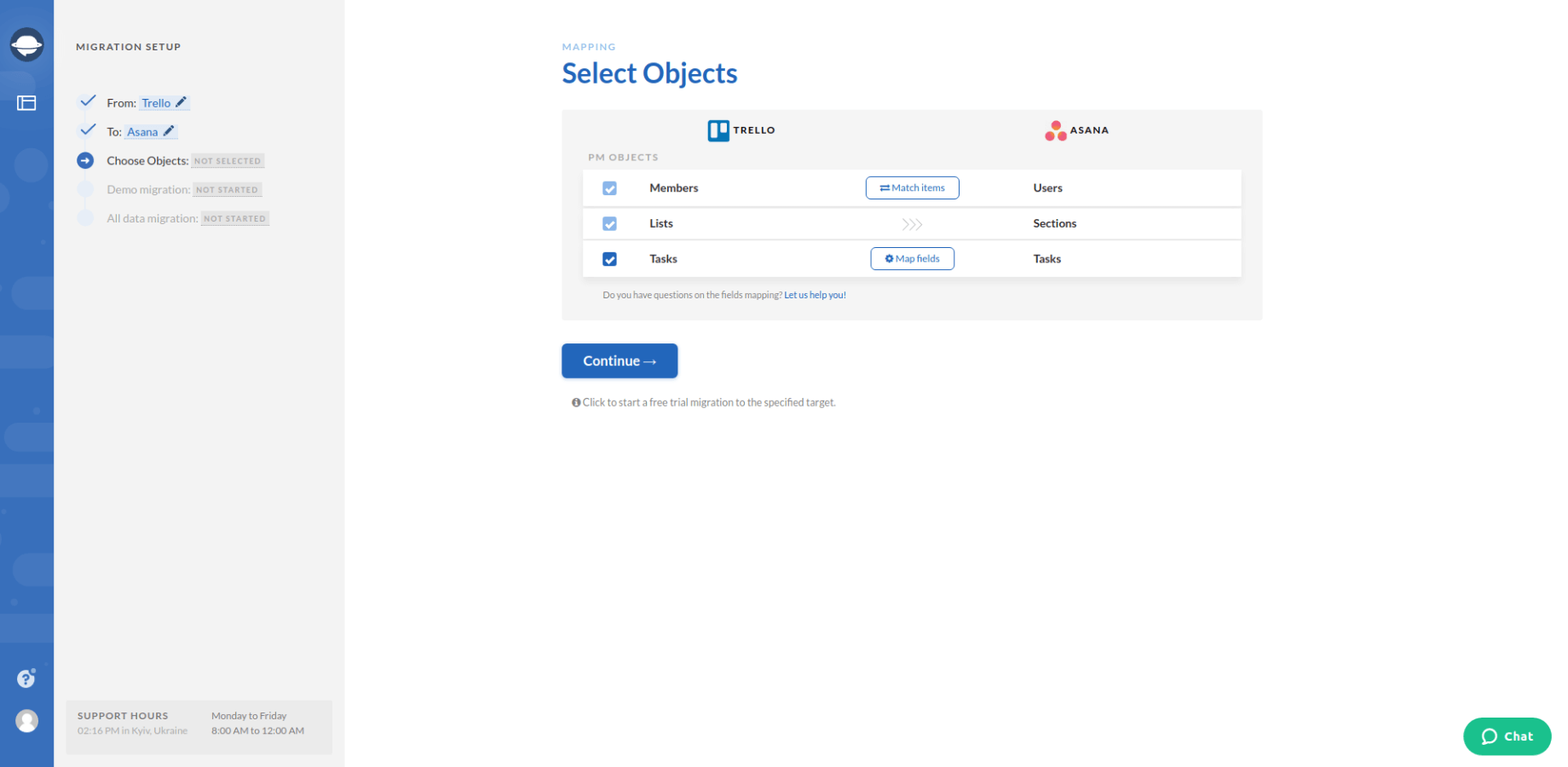 7. Map the route of task fields so that your data migrates the way you want.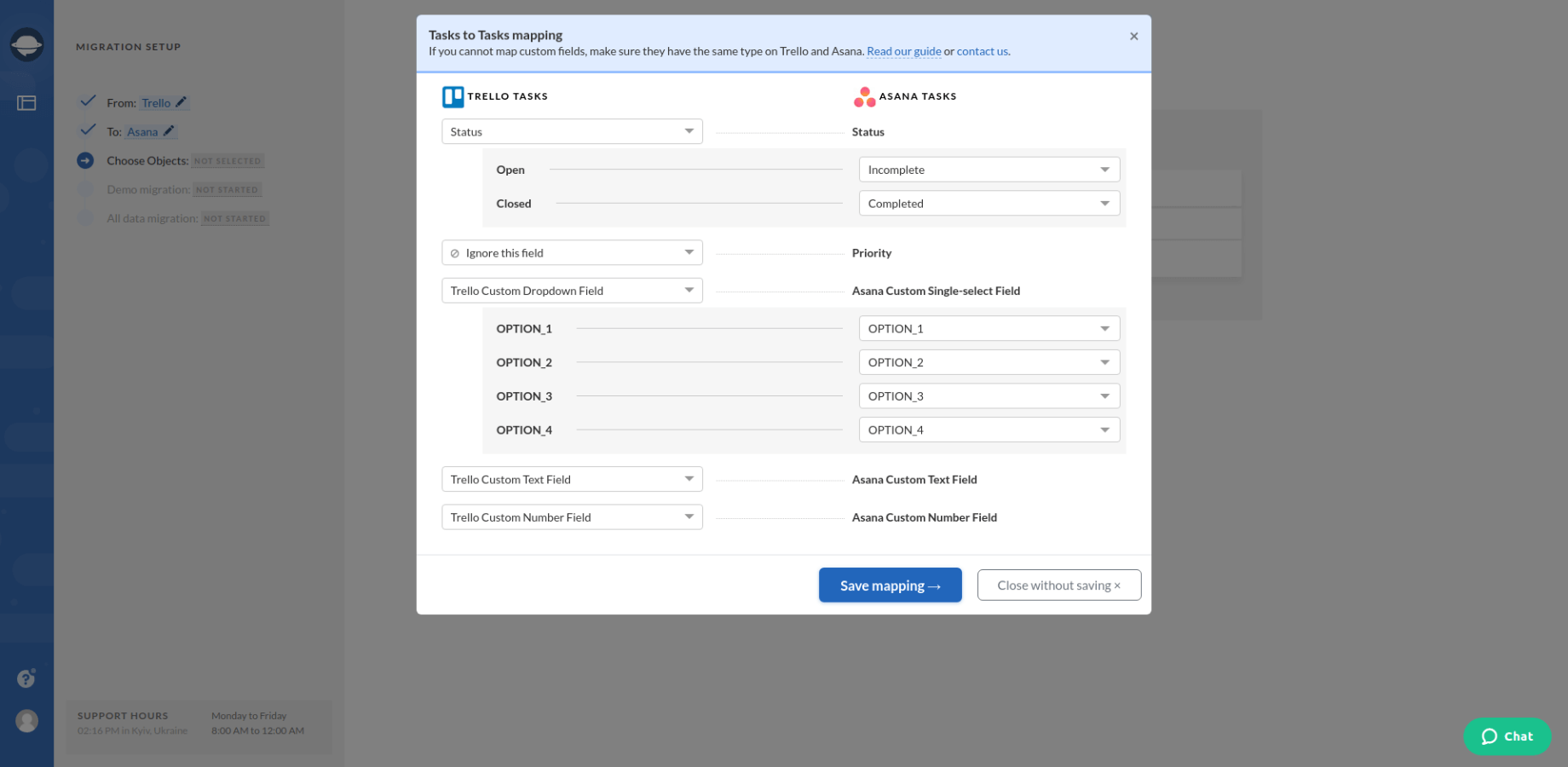 8. Once you've mapped the task fields, click the Match items button and match users between systems. Save the settings and move on.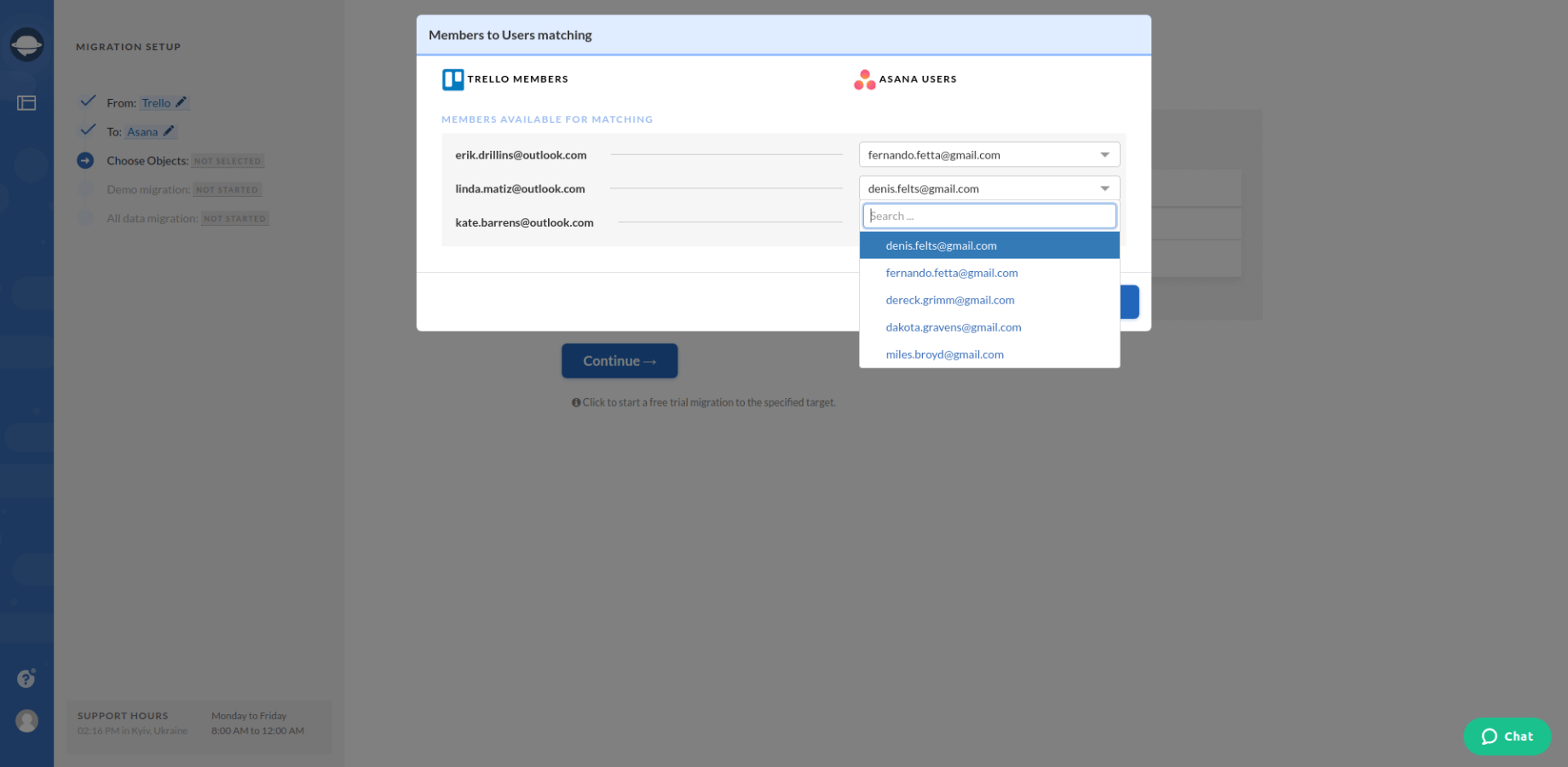 9. Start the free demo migration and wait until it's complete. Check the result of your demo migration by going through the downloadable reports with information on how your data got imported to Asana.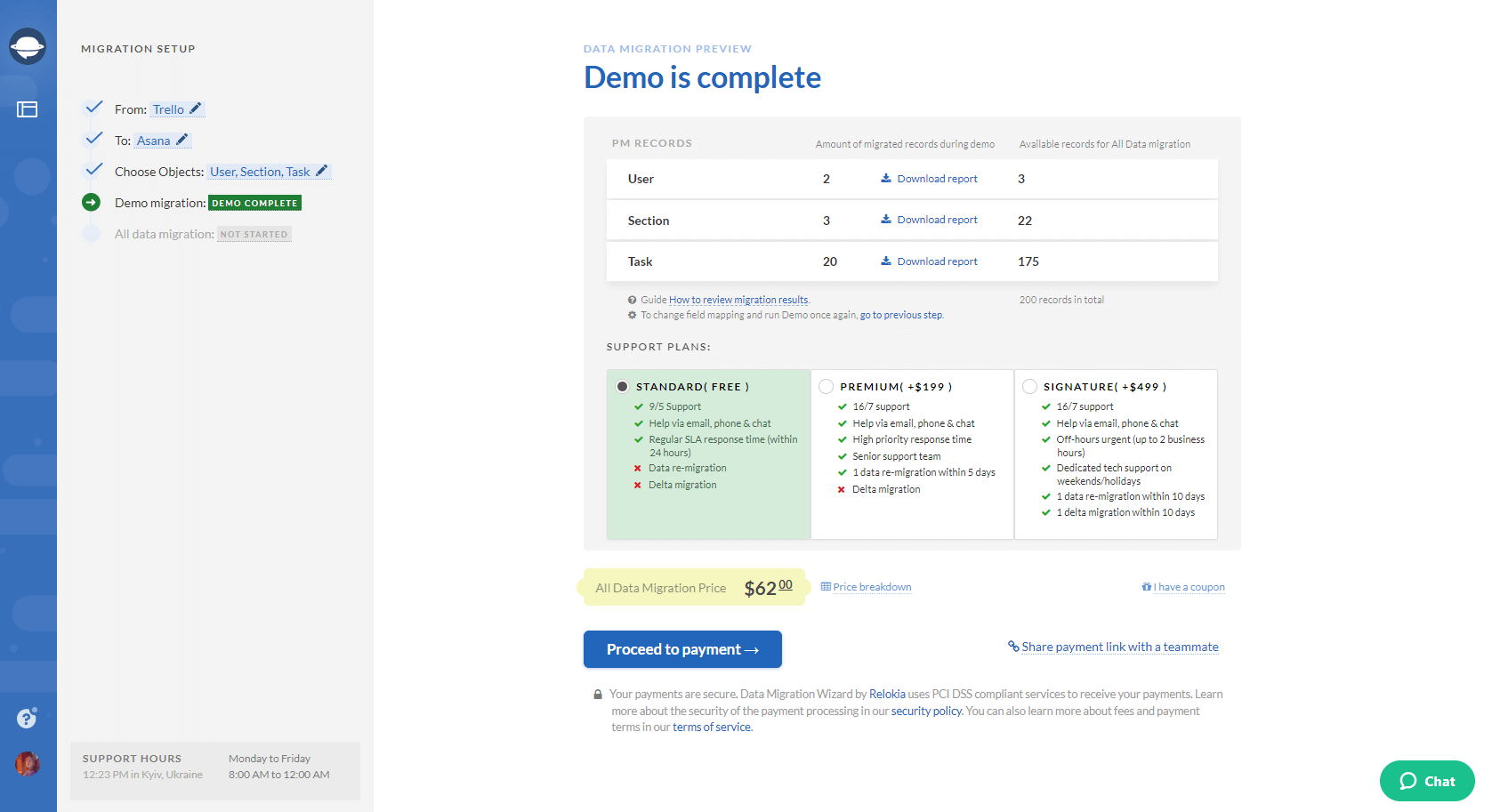 Note: If some of your records migrated not the way you want, change your mapping and re-run the demo migration, or drop us a line, as we are always happy to help you out.
10. Once you are satisfied with your demo migration result, initiate the Full Demo Migration to import all the needed records to Asana.
Let's import your data to Asana!
Now you know how to effortlessly migrate your data from your current platform to Asana. So, how about moving one step ahead of your competitors and migrating to a new project management platform in an easy way? Simply contact the Relokia support team, and we'll be glad to assist you further.