For many, the Workzone Project Management system has become an essential tool in managing different projects. It has garnered a cult following among startups and is highly regarded by bigger companies such as Verizon and Wells Fargo. Obviously, it is great but the question is, how much better than other similar systems on the market.
The question is complex and cannot be answered by simple yes or not. Which is why we are here. We want to take a deep dive into the toolset, into features, and technical details. Certainly, there's a ton to discuss as evident by the table of contents below. Thus, so let's not waste any minute longer.
What is Workzone
Let's start our review by answering what Workzone is and why you'd want to use it in your organization. So, Workzone is a specialized, cloud-based project management software that aims to deliver a best-in-class document and collaboration software. Above all, the key aspect of the system revolves around these two goals.

However, it would be a crime not to mention the tool's excellent suite of supportive functions. Features such as the to-do list, sharing hub, time tracking systems, help project managers to deliver the product on budget and in time. Moreover, another key aspect of the tool is its customization options. Unlike other tools on the market, Workzone provides business owners the ability to brand all of their employee portals, social media accounts, and even knowledge base systems.
It is a tightly packed tool that will allow you to achieve great success if used correctly. The tools are there and they are of high quality, which leads us to the next section. The features and the advantages one can expect from the system.

Key Advantages It Delivers
The company likes to describe its tool as something more robust than Basecamp, and less complicated than MS Project. All of this is reflected in the systems' feature set as this is the underlying philosophy that tool was made with. Generally speaking, the tool offers five key benefits but obviously, there's more to that. Anyways, let's discuss each in detail:
Benefit #1
Accessibility is in the DNA of the tool. It doesn't take a genius to be able to take advantage of the system. All menus, all toggles, and all features are well-presented and require little effort to make use of them. Do not mistake this accessibility as a simplification of features as this is a master class of how to make a tool suited for everyone.
Benefit #2
The entire system is cloud-based and means you won't have to spend extra money on maintenance. Furthermore, scalability and expandability are increased substantially. Changes will also take less to be implemented as you won't have to shut down the entire tool.
Benefit #3
The third benefit your business will get is the ability to create silos. While not every company benefits from having their teams work in separate workplaces, some might improve their performance. This benefit is less about gain and more about the option to change which is a very pro-consumer thing.
Benefit #4
If your company has many brands that share a lot in common, Workzone allows you to create templates that'll work in other Workzone accounts. Say you have a functional digital marketing template in your main brand and want to copy the settings to your sub-brand, Workzone allows for this. This will allow you to maintain efficiency, as well as consistency across all your subsidiaries.
Benefit #5
While Workzone won't allow you to be in two places at the same time, it will give you the ability to set multiple automation rules and cross-account views. This will allow you to keep tabs on multiple projects much easier, as well as you won't have to do multiple times the same task.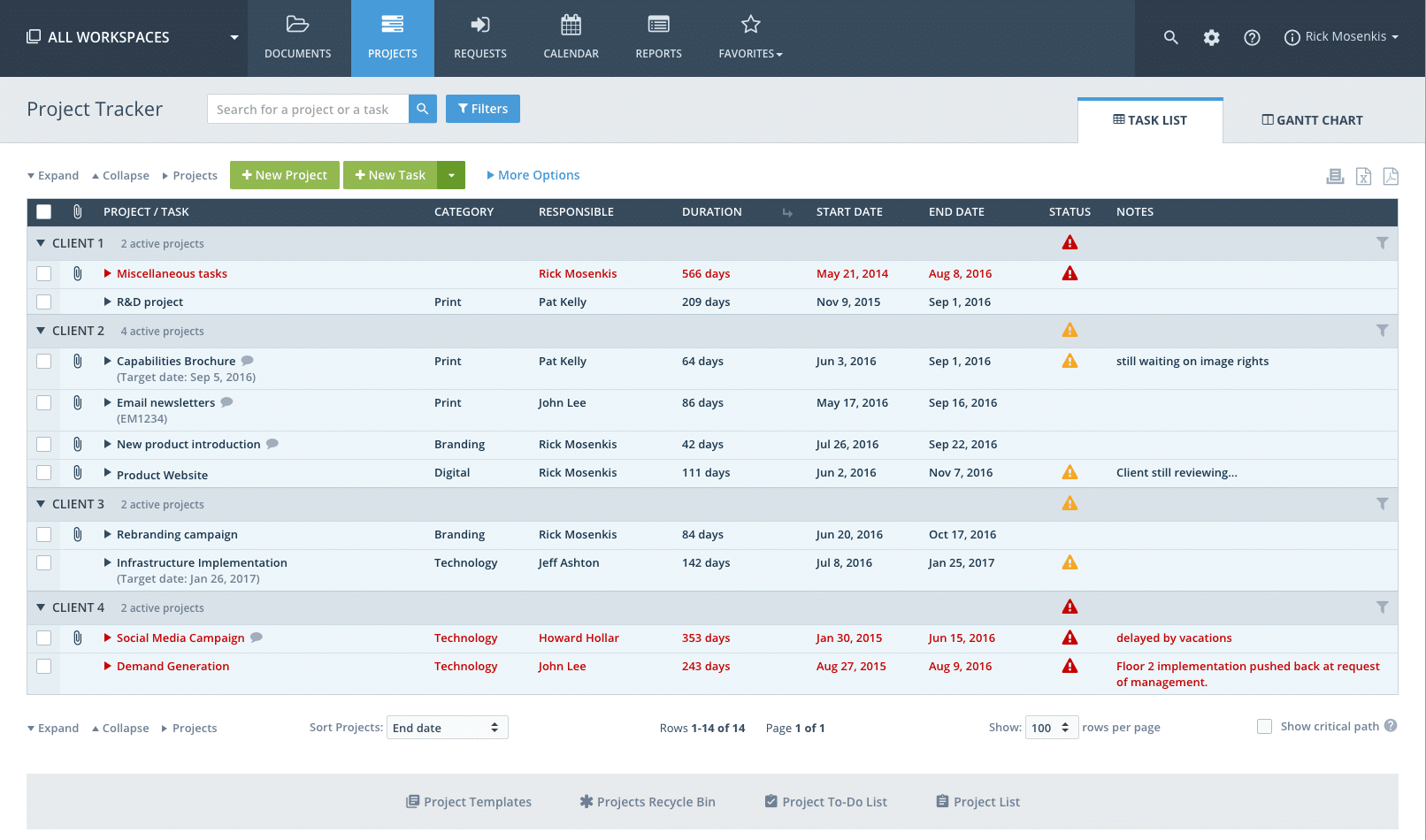 Source
Disclaimer
As we already mentioned, the tool has more things on offer. It's just that listing them all would take some time and we want this review to be as short and as dense as it can be. For more details, we suggest that you head over to the vendors' site and see the features section.
Primary Disadvantages to Consider
And now for some disadvantages/issues. The tool, just like every product on this planet, has its fair share troubles that we couldn't omit during our review. Just like with the benefits, we'll stick to a fixed number of issues that we've managed to find. We won't list relatively harmless issues, only major ones as they are the ones that cause the most troubles.
Issue #1
The filtering system needs more work, or more specifically, needs implementation. The tool allows you to sort projects but doesn't have a filter function which makes reporting somewhat tedious. As a side note, the system is being worked all the time and we are pretty positive that this is a matter of time before it makes the appearance. Still, as things stand now, this is what we have.
Issue #2
The second issue stems from the fact that you won't be getting advanced budgeting and accounting systems. Similar tools on the market offer such functions and it is quite bizarre that we don't have them. If your business relies on such features, then the answer is pretty obvious, this tool isn't for you, yet at least.
Issue #3
This one is less about the feature and more about the underlying technology that is powering Workzone. What we are talking about is that the tool doesn't have an on-premise version on offer. If you want to keep your project work locally, or maybe you have server hardware just lying around, then tough luck, you won't be getting this feature.
Technical Spreadsheet
The tool as we already said, is cloud-based, but that doesn't mean there's nothing to list. Typically, in such sections, we talk about language availability, platform support, and pricing options, among other things. Here's how Workzone looks on paper.
Technical Details
Device Support

Deployment Methods
Language Availability
Pricing Model

Customer Targeted

Small Businesses

Large Corporations

Medium Companies
As you can see, the tool is pretty thin when it comes to technical specifications. It only comes in one language and it will only work through the cloud. This is all limiting and quite puzzling as the feature set is there. Why not expand it to meet more consumers. Perhaps in the future things will improve but for now, this is what you'll be getting for the price we'll discuss in our next section.
Price
The tool comes in three different plans and all of them are paid options so no free tiers here. The vendor does offer a free 7-day trial in case you are wondering but after it expires, you'll be forced to choose from the following list of tiers:
Workzone Pricing Options
Team
Professional
Enterprise

$24/user

 

 

per month

$34/user

 

per month

$43/user

 

per month

Unlimited project & task management

Project templates

Gantt Charts

Assignment dependencies

File share, review & approval

Image Markup

High-level reporting

Unlimited workspaces, training sessions, success-based assistance

Time Tracking & Resource Management

100GB storage

Unlimited project & task management

Project templates

Gantt Charts

Assignment dependencies

File share, review & approval

Image Markup

High-level reporting

Unlimited workspaces, training sessions, success-based assistance

Time Tracking & Resource Management

150GB storage

Custom project intake forms

API access

Unlimited project & task management

Project templates

Gantt Charts

Assignment dependencies

File share, review & approval

Image Markup

High-level reporting

Unlimited workspaces, training sessions, success-based assistance

Time Tracking & Resource Management

200GB+ storage

Custom project intake forms

API access

Public access forms

Custom reporting

Cross-project dependencies

Single sign-on technology (SSO)

Workspace gatherings

Critical path
Judging by the number of features and the overall price, the Professional plan is the most attractive one. It is well-rounded in terms of quality and it doesn't cost much. However, the Enterprise plan is kind of not there. It lacks scalability and doesn't have the required features but as a plus, it is priced fairly. Last but not least, the Team plan is barebones and overpriced. But, we wouldn't recommend it unless you see a very specific use-case.
User Reviews
Now each review publication focuses on their experience with the tool. And that is the right thing to do, you need to get a feel for the system to form an informed opinion. We approach any review in the same fashion. However, we also like to add some user reviews into the mix so that you can have a broader look at the system.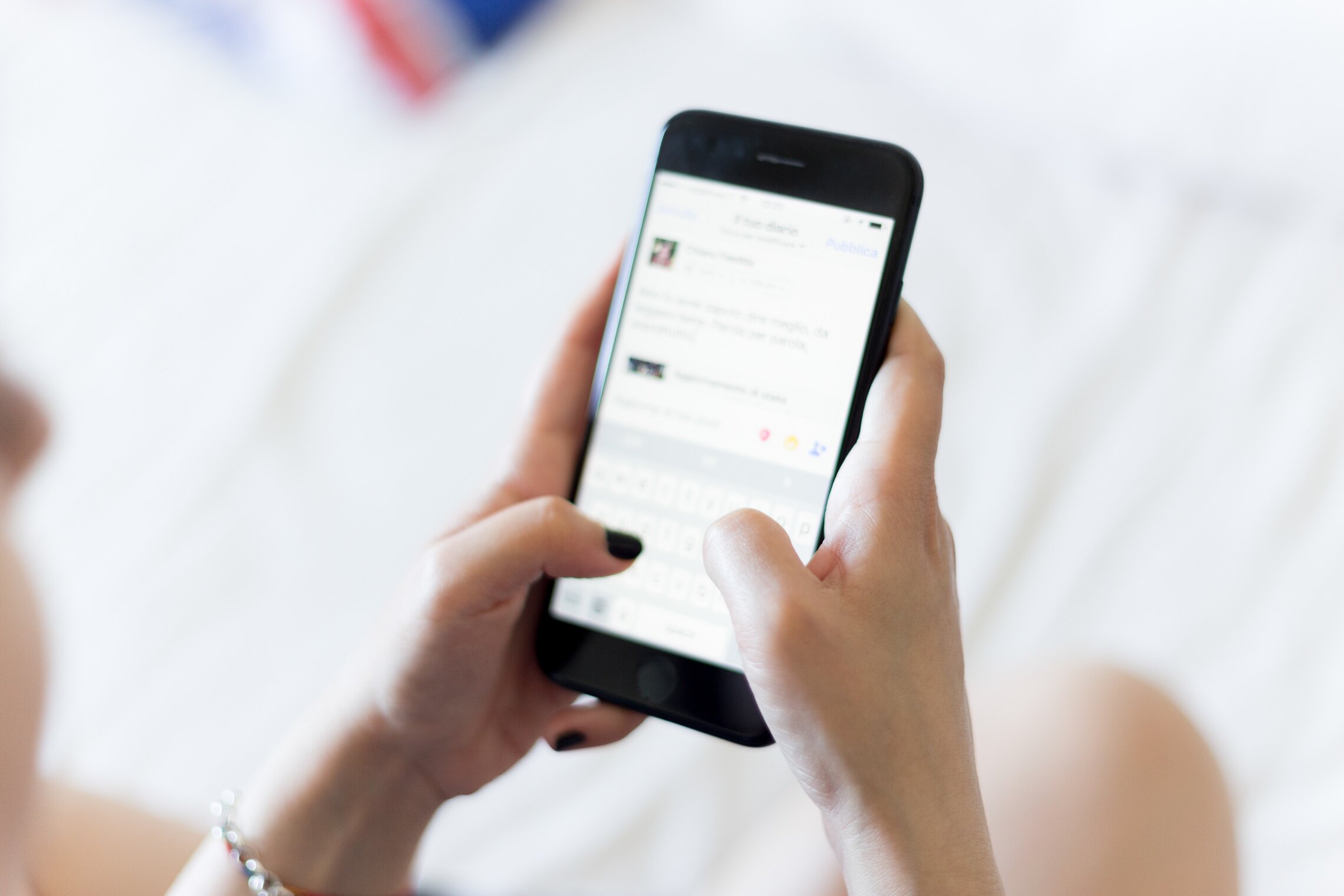 After all, we can't possibly cover every scenario and some users might bring up valid points we didn't even think about in the first place. Either way, it is better for the end reader, which is you. So, here are other people's Workzone reviews:
Review#1
Source

G2 Review

Key Pros

You can distribute and focus on effective training processes of digital change;

Incredible progress orientation on which the Workzone programming is based;

An automated tool with the security of interpretation of tools and use of systems of the administrative impulse of strategies.

Key Cons

The resource management support of the Workzone program presents failures in its data mobilization;

Where many of the data collected by the software can not be transferred to other digital systems;

must be established digital enhancement parameters to find the error hosted in the program.
Review#2
Source

Key Pros

Organizes the list of projects;

States who is responsible for the project;

Clearly shows when a project is due. Makes outstanding projects that are overdue very noticeable.

KeyCons

The design isn't very eye-catching, but it gets the job done;

The program sends a lot of emails, but you can change that in Preferences.
Review#3
| | |
| --- | --- |
| Source | |
| Key Pros | The software is relatively easy to modify when using or setting up job templates and users. |
| Key Cons | Some of the filtering for reports can be expanded for ease of use in the reporting functionality. |
Different use-cases point out different problems and positives. One thing is clear though, the system is easy to use and has an excellent notification/highlight tool. Contrary, the tool is barebones in design and can have certain features not as powerful or robust as needed.
5 Alternatives
For every project management tool released, there's a plethora of substitutes, alternatives, etc. Workzone is no different in this regard as it too has its fair share of competition. So, we've gathered five alternatives that deliver similar or identical benefits and features in case you didn't quite like the tool.
Smartsheet — this particular system shares a lot in common with Workzone. From the built-in file sharing system to the editable workflows, there's a lot to love. It also has a better-looking UI if that's what deterred you from Workzone.
Wrike — this tool in many ways is different from Workzone but the core of it is the same. You get to improve your collaborative efforts with it, the same as what Workzone offers. It is a bit more expensive but it also has extra features not found in our review subject.
Basecamp — Naturally this tool would appear in this list. Basecamp is Workzone's competitor as it too offers to-do lists, dedicated messaging systems, automation tools, etc. Also, it is easier to set up and the time it takes to reach a reasonable work velocity.
Asana — This tool a little bit out of the budget considerations of Workzone but it does offer more usability and accessibility. Above all, it has all that our review unit offers and adds things such as plan management, chance assessment, and more.
MS Project — Last but not least, Microsoft's tool is just as good as it also meets all the characteristics Workzone has. Plus, you get the extra advancements and some experimental features and integrations.
Migrating to and from Workzone
There aren't that many methods to migrate to or from Workzone. The native implementation is pretty simple but also limited in what you can transfer so there's no point in covering it. Instead, let's take a look at the automated option but before we begin, this is a paid option so just that we are clear.
Alright, now to the migration method itself, to move your records to or from Workzone, you must do the following:
Schedule a migration to initiate the transfer process;
Once there, you'll be able to specify whether you want to migrate to Workzone or from by selecting the source and the target platform;
After you selected the systems, you'll be asked to provide credentials to both your tools;
Once given access, you will be asked to map the data you want to move;
Then you'll need to perform a demo migration to verify the migration possibility.
In just five small steps you'll be able to move all your records to or from Workzone. As we already said, this is a paid option but it also means that you won't have to deal with CSVs, data dependencies, and other stuff. It saves time and the pricing is fair. You only pay for what you moved. Nothing more, nothing less.
Bottom Line
And there you have it - our Workzone review. Workzone is good. Certainly not the best but solid enough to consider it as a viable solution. There are many different features to take advantage of, and there is certainly enough room for basic scalability. But just basic.
Yet, if you feel like the alternatives are better, you have the migration option before your hands to make the jump but that's all from us for now. Be sure to let us know what are your thoughts about the system but in the meantime, thank you for joining and we'll see next time.