July is already behind, and we've got lots of news and updates to share with you.
This time around we've added some improvements to the data migration from and to such project management platforms as Asana, Jira Software, and Monday.com. Let's dive into details!
Upgrades to Authorization Methods
When setting up the data migration, your key priority is always safety. So, providing your access credential is rather a thing of the past. That's why we've changed authorization methods to Oauth for Asana and Monday.
How Is It Done for Asana?
Right now, when you connect Asana both as the source and target platforms, you don't need to provide a URL, email, password, or any other information.
You simply sign in with your account. This way, you grant our app permission to access your data. Moreover, you read all the permissions that you need to give to know what information Migration Wizard will access. Your data is secured.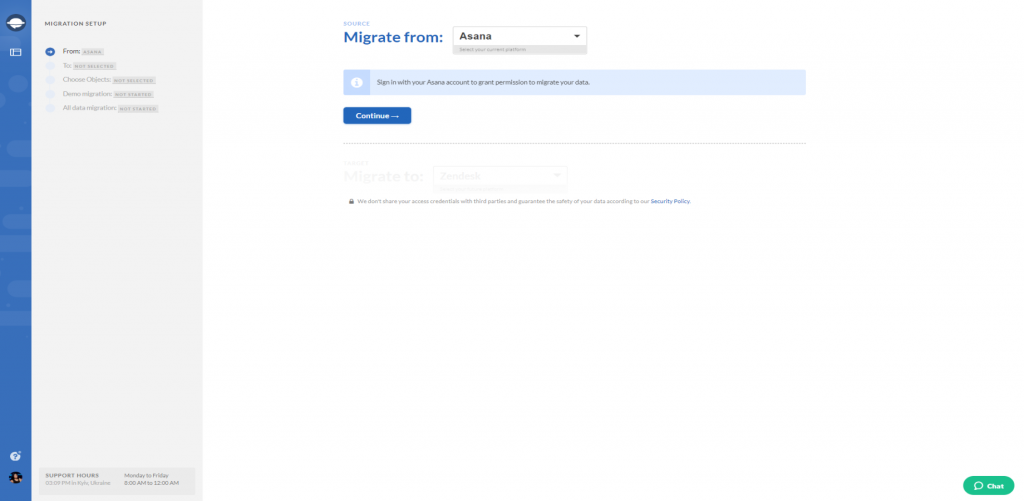 Considering Asana data import or export, we've got short guides on Asana import and export.
How Is It Done for Monday?
Monday.com data migration got updates to the authorization method too. When you launch data export or data import, you don't need to provide the API key anymore.
To connect your account to Migration Wizard, you need to log in to it. This step lets you view all permission that our application requires to run a data migration.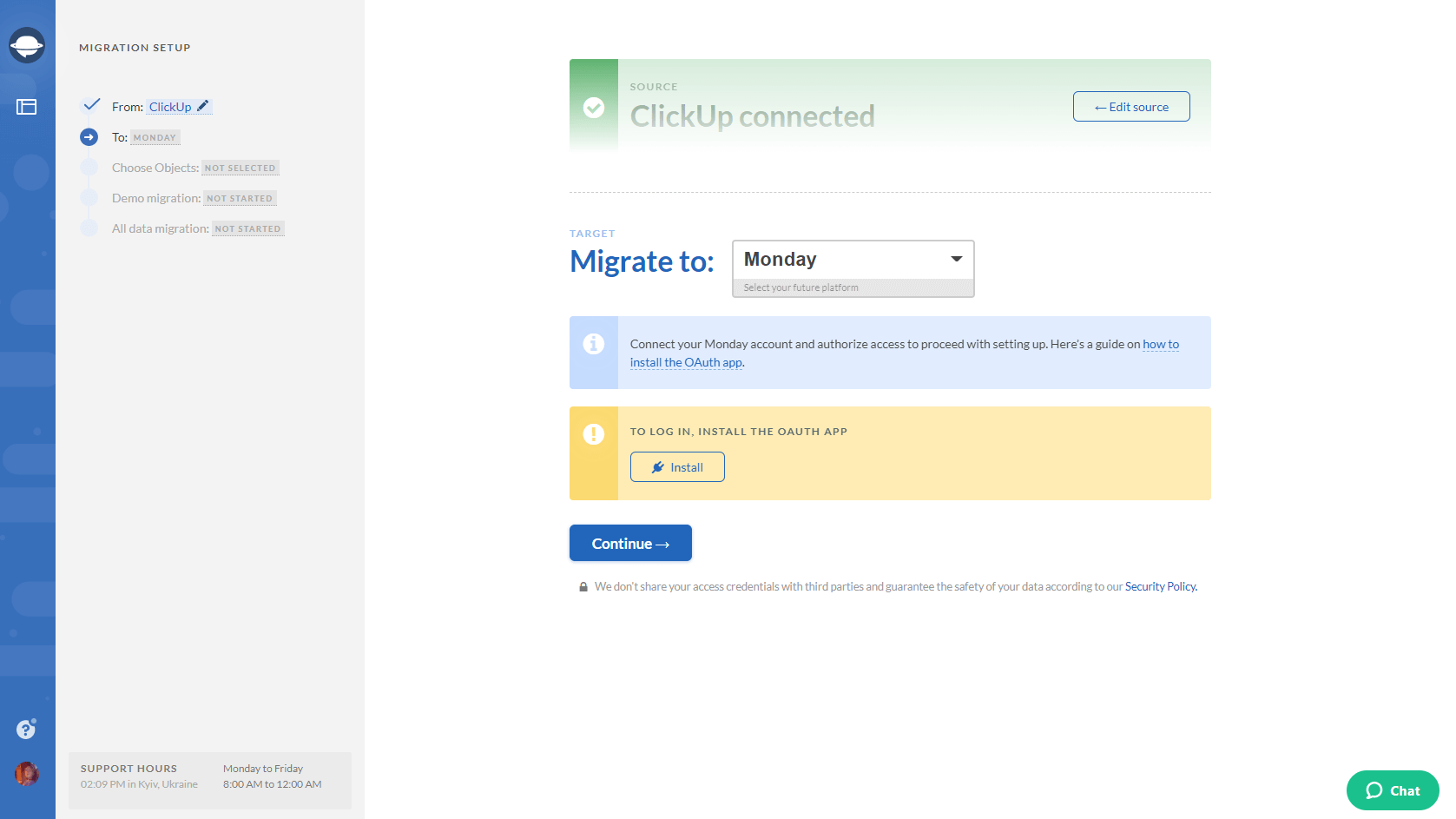 Before you close this article and go on with your Monday.com migration, get a sneak peek at the data import and data export in our step-by-step instructions.
Supported Objects for the Data Migration
Your data is the core of your project. So, it's clear that you want to move everything from your current platform to a new one. We got limitations to exporting sub-tasks during migration to or from such product management systems as Jira Software and Asana.
Now that limits are in the past. You can both import and export sub-tasks from these two platforms. 
How to Make it for Jira Software Migration?
When you've connected Jira Software to Migration Wizard, configure your Jira Software connection by selecting sub-task types.
When you proceed to the Select Object step, choose sub-tasks for the data migration among other records: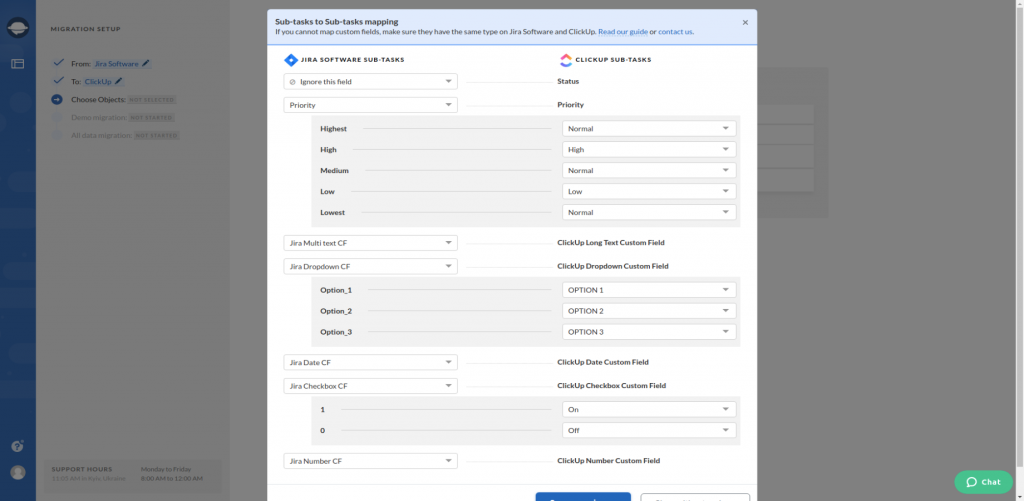 Data mapping helps you to control your data place on a new platform. You can map such fields as
and custom fields like:
Date
Date-time
Number
Multiselect
Checkbox
Dropdown 
Learn more about Jira Software data import or data export in our articles.
That's All (for now)
We hope these upgrades to the available project management migrations prove useful to you. If you want to start your data migration from or to any of them, contact our support team.
Stay tuned for more news and updates on the project management migrations.